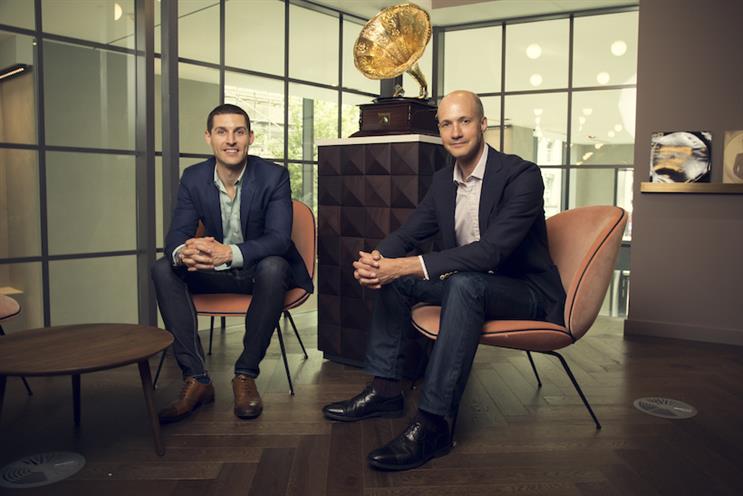 Tesco Mobile is a 50:50 mobile virtual network operator joint venture between the supermarket and O2. It uses capacity on O2's network, has a value and service positioning and has built up more than 4.8 million customers since launching 13 years ago.

Tesco Mobile has not previously catered to advertisers and notably has not joined Weve, the mobile marketing channel which was launched in 2013 by O2, EE and Vodafone and then taken under 100% control by O2 in 2015.

But it is now giving advertisers access to a small section of its customer base by partnering with a specialist company called Unlockd, which is behind an app bearing the same name.
Tesco Mobile customers can download the app from today and Unlockd will serve material on average once every three times they unlock their phone.
This could be an ad from Unlockd's partners, but also news or other content provided by News UK's The Sun, with which it has struck a distribution deal.

The incentive to use Unlockd comes in the form of a £3 discount for pay-monthly customers from Tesco Mobile and 200MB of extra data. Tesco Mobile CEO Anthony Vollmer told Campaign that the data allowance was to compensate customers for data used by Unlockd ads and further that those ads would not be in video form, which is data-heavy.
Why is Tesco Mobile dipping its toe into ads?
Tesco Mobile has previously rejected approaches from advertising solutions companies because it did not see enough benefit for its customers, said Vollmer, although he claimed the reason it had not signed up to Weve was simply that "it never got to the top of the [to do] list".

Unlockd's proposition was credible because of its simplicity and appeal for Tesco Mobile customers, he said.

"Too often I feel these propositions involve too much of a trade-off for the customer. And what we're not setting out to do here is capture a large chunk of the advertising value chain for Tesco Mobile.
"What we're setting out to have an even more competitive and relevant proposition. This is the only proposition I've seen that is simple and delivers value to customers."
No ad-blocking
Vollmer ruled out the route being studied by rival Three of offering customers an ad-free experience through a partnership with ad-blocking company Shine.

"That's not our strategy," he said. "The reason is I love Unlockd's proposition is that it's customer-led – customers can opt in and opt out at any time. We spend tons of time on customer experience. Ad-blocking is not something our customers ask about – their queries are about network coverage, billing and handsets."

Moving on to how Unlockd works for advertisers, the first thing to explain is that only a limited part of Tesco's customer base will be willing and able to download the app.

This is because the app is available only to Android users and the £3 discount is available only to pay-monthly customers, although Vollmer said it could be extended to pre-pay customers in future.

Vollmer was reluctant to disclose exactly how many Android pay-monthly customers Tesco Mobile has, but inferring a figure from his statements and Tesco Mobile's latest financial results it is just over a million.

The app will deliver ads and content based on data about a customer's gender, age, location and interests, which is shared only with Unlockd, according to Vollmer.

Ads will come from both direct and exchange buys, according to Unlockd co-founder and CEO Matt Berriman.

Unlockd has its own sales team but is also allowing News UK to sell advertising opportunities to UK clients. In addition it is catering to programmatic buys through sources such as the Facebook Audience Network and private marketplaces.

Its partnership with Tesco Mobile will be exclusive for at least six months, and Berriman hopes, longer.

"We're looking at the long-term," he said. "For us it's about building a commercial model that allows us to package together a combination of content, ads, deals and offers for the customer. We're talking with providers at the moment, for example about offering a special deal such as a two-for-one movie voucher on a particular weekday."

Vollmer commented: "It will be interesting to see what customers get out of the service. It needs to become helpful to them to be successful."

Unlockd can deliver a degree of international scale, due to having over 250,000 users signed up in the US through a similar agreement with mobile network Sprint which started in January. It is also working on potential launches in two developing markets.

However, the deal with which Unlockd first launched its service, in its home country of Australia with Lebara Mobile in October 2015, is no longer active. "We've switched that off – it was a research and development move," said Berriman.

Separately, Campaign sought an update from Vollmer on the future of Tesco Mobile in light of the European Commission's objection to the merger of O2 and Three, which are believed to have scuppered Three's plans.

It was reported earlier this year that Tesco was planning to try and acquire full control of Tesco Mobile in the event of the merger going through.

Vollmer said: "I think the merger is not going anywhere now … Given it is not going ahead, both shareholders have really explicitly recommitted to the joint venture. It's a unique partnership and if anything we're being encouraged to think as ambitiously as we always have been about the future of the joint venture and what it can achieve. We're bringing something new to the market and we'll crack on."