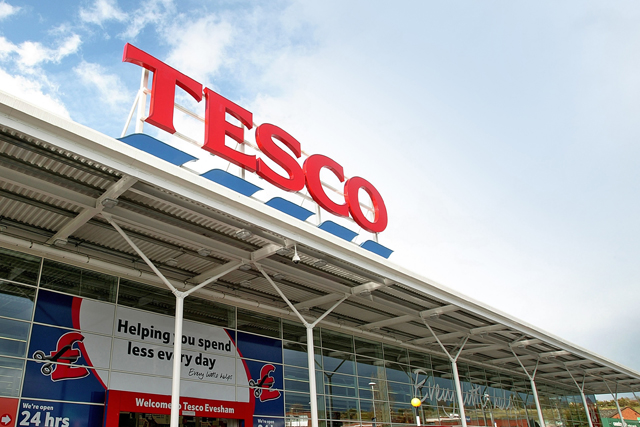 The retailer has been forced to withdraw a number of beef burgers from its shelves after tests showed samples contained horse DNA.
The withdrawal is likely to cause some harm to the Tesco brand in the short-time, although some experts believe it is unlikely to be long-lived.
Tesco today responded to the crisis with a statement, saying it "will not tolerate any compromise in the quality of the food we sell."
It is unclear at this stage if Tesco will take further action, such as running ads clarifying the situation. Here two experts give their verdict on the fallout of the incident and how Tesco is best handling it.
Tim Hill, development director, The Brand Union
"What a shame for Tesco, Aldi and Iceland to suffer the scandal of finding traces of horse meat in their beef burgers. If only their buyer and product marketing teams had better planned. Perhaps it missed the opportunity to build the horse meat burger, after all it's one of the most nutritious meats on the planet.
"In all seriousness however, will this latest scandal affect the Tesco brand and turn off consumers from shopping at their stores? In isolation no - their in-house crisis management team are already in overdrive and it's unlikely the story on its own won't linger too long in consumer's minds. However, the danger will be if this story unearths further tales of poor hygiene standards and a lack of quality control.
"For Tesco's stake, this has to be an isolated incident otherwise it could be a label that will take a long time to shake. Just look at the years McDonalds has spent on trying to dispel the myths around the quality of its own burgers.
Justin Basini, an ex-Capital One marketing director and founder of Allow, a service which helps consumers gain control of their personal information
"There is no category of product that relies more heavily on trust than what we put in our mouths. However the major trust impact will be felt in the generic burger product category rather than at the retail brand level.
"Will you ever go to that barbeque again without a passing thought to the mix of meat you are consuming? The lingering aftermath for Tesco, Aldi and the other retailers will be determined by how they respond now. You can bet your bottom dollar that processed foods from many categories are now in labs being tested for cross contamination.
"Without an effective programme of investigation, communication and resolution the problem will spiral out of control allowing lobby groups from organic producers to Muslims to expose further problems, stoke the issue with the media and aggressively demand knee jerk change all of which will cement mistrust in these brands."