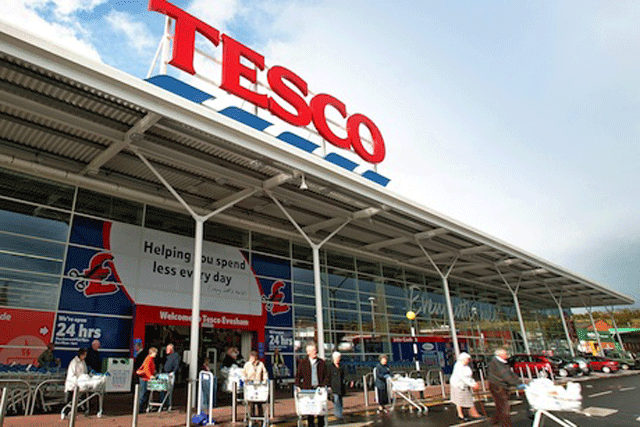 Bryant's speech, which he was due to make this morning at the Institute for Public Policy Research, was covered by The Sunday Telegraph yesterday.
Specifically he criticised Next for bringing in Polish workers for its summer sale to save money and Tesco for moving its distribution centre from Kent in order to pay lower wages.
Tesco said he was wrong to accuse it of moving its distribution centre to Kent and telling British workers they could only move if they took a pay cut, resulting in more employees from Eastern Europe. It also said the centre is in Essex, not Kent.
Tesco added: 'We work incredibly hard to recruit from the local area, and have just recruited 350 local people to work in our Dagenham site.'
Next disputed Bryant's claim it uses Polish agency workers to save money, stating: 'In fact agency workers from Poland cost us exactly the same as local agency workers, and our existing employees.
'The only reason we seek the help of people from Poland is that we simply can't recruit enough local people to satisfy these spikes in demand for temporary work.'
Both the Tesco and Next comms teams are meeting later today to decide on what further action to take.
Bryant has backtracked on some of his claims, saying in a BBC Radio 4 Today programme interview this morning:
'I fully accept that Next and Tesco often go the extra mile to try to recruit local workers.
'The difficulty is, I would say, that the way we regulate our economy and the labour market in the UK has meant that sometimes there are negative sides to migration in terms of the labour market, in particular for those who are within spitting distance of the national minimum wage.
'The very simple point is that both Tesco and Next have had to use non-EU nationals in their new operations – in Next's case, two summers in a row in relatively large numbers.
'My question is, and always was going to be, and still remains today, when we have one million unemployed youngsters under the age of 24 in this country, and we have a very high level of long-term unemployment, is there a way in which we can regulate labour markets in this country better so that foreign migrant workers are not exploited, as happens in some cases?
'I am not saying that specifically about Tesco and Next.'
He added the Kent/Essex mix-up was a mistake, saying: 'I don't know where Kent came into it. It was always Essex.'
This article was first published on PR Week