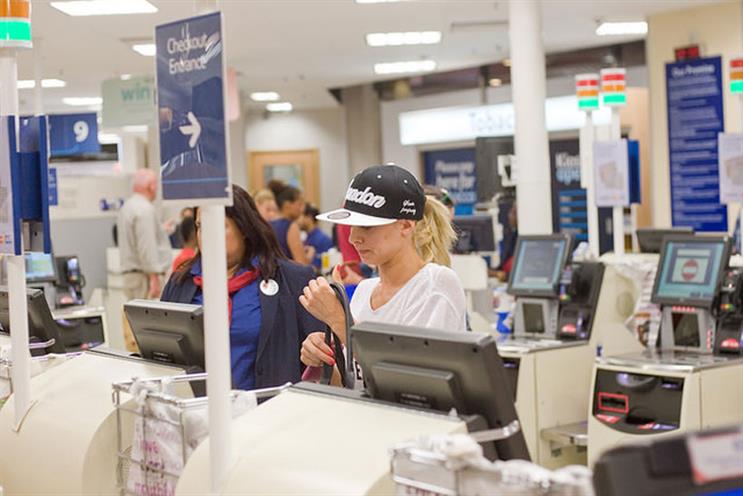 Tesco's new Brand Guarantee is a voucherless mechanic that compares the overall cost of a customer's branded grocery shop against what it would have cost at the rest of the big four at the till - even on promotional items.
Removing the "hassle and inconvenience" of price match vouchers, the cost will be calculated at the till and, should it have been cheaper elsewhere, the amount will be automatically deducted from the bill. The same applies to online shopping but with the amount being refunded at delivery and the scheme retires its earlier Price Promise.
Tesco said it made the move in response to research that revealed price match vouchers are failing to meet customers' needs. It said over a third (35%) of Britain's supermarket shoppers had never used a price matching scheme in-store, rising to 80% online.
The scheme will be promoted heavily in store and supported by outdoor and press advertising from today, chief customer officer Robin Terrell told Marketing. It will also be an investment from Tesco rather than from brands, he added.
He said the cost of brands were "most important" in shaping consumers' price perception and that consumers had made it clear they wanted a "much more straightforward way of being comfortable they are getting a good deal."

Colleagues were also welcoming of the new scheme, he said, because vouchers could add complexity to the transaction process.
Matt Davies, Tesco UK and Ireland CEO added: "Shoppers tell us price matching vouchers are a pain and don't really help them. We all know it can be stressful and awkward when you have to rummage through your wallet to find a price match voucher.
"That's why we're ensuring that with Brand Guarantee customers will never lose out on their branded shop by getting money off their bill at the till. We're working hard to make the shopping trip that little bit easier for customers."