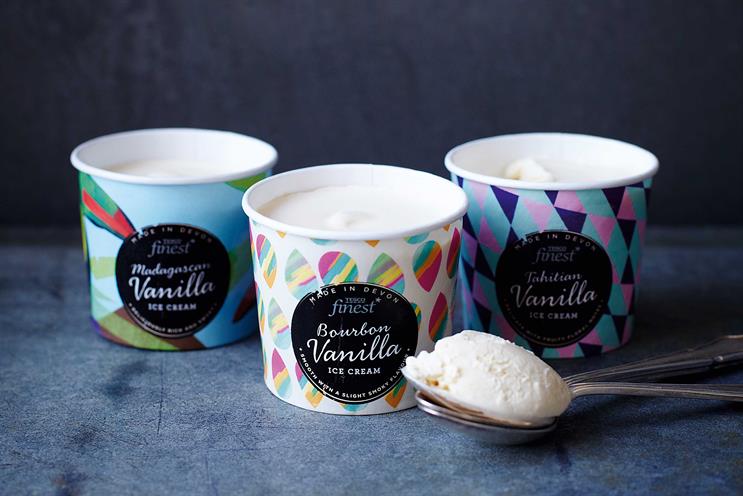 Tesco is also removing around 200 lines from the range. The supermarket giant puts its Finest brand sales at £1.4bn a year.
According to Tesco UK managing director Chris Bush, when the range launched in 1998, it "was primarily about ready meals".
"Today it now includes many more top quality fresh products, reflecting customers' increased focus on freshness and provenance," added Bush.
The retailer is ditching around 200 lines such as baked beans and tinned ham from the range, while adding foods that have a family-business or traditional provenance, such as Anglesey sea salt, and wild haddock, prepared in a family smokehouse in Lincolnshire.
Tesco claims that 75% of the 1,500 products in the range are now new or improved, with revamped packaging to reflect the changes, including a lower case "f" on Finest.
Meanwhile, the relaunch could go some way to bolstering consumer trust in the wake of the horsemeat scandal, which led to Tesco withdrawing four products, and taking a 1% sales hit in the second quarter of this year.
The supermarket also reported a 23.5% downturn in its pre-tax group profits in the first half of the year.
Darren Shirley, Investment business Shore Capital's analyst, explained that although the relaunch of the Finest range is "not a silver bullet", it is a "major potential piece in the jigsaw of stabilising the core chain".
He said: "Assuming that leaps backward are behind the company, then it could contribute to more stability in market share."
This week's relaunch is part of a new marketing push this autumn, which includes sponsorship of the current series of ITV drama 'Downton Abbey', and a multi-media advertising campaign which starts in mid October.
Tesco will also introduce 200 Christmas products to its Finest range in the coming weeks.