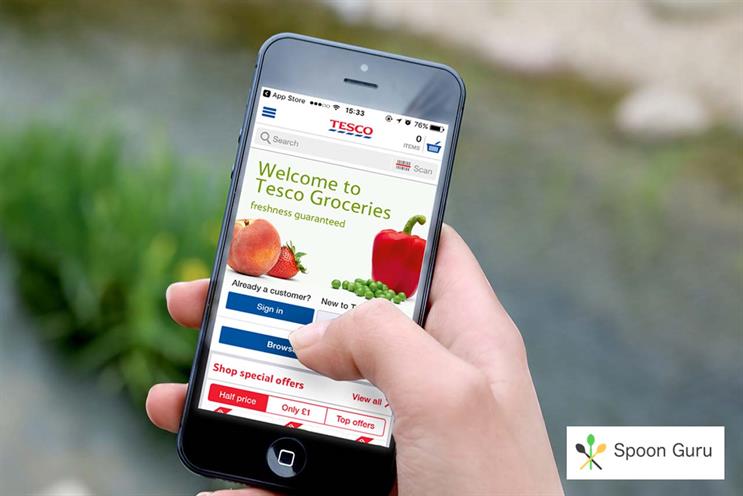 Spoon Guru offers its own app, designed for people that either need to or choose to follow diets free from ingredients such as gluten, dairy, nuts and other ingredients, as well as offering its technology to business partners.
The search function uses artificial intelligence and nutritional information to allow users to filter their food searches both for allergies/intolerances, and dietary requirements such as low salt or sugar.
It launches on the Tesco mobile app today, and rolls out onto the full online platform this summer.
Alessandra Bellini, chief customer officer at Tesco, said: "We want to make it easy for customers to shop with us online and help them make the right food choices, so we're really excited to be working with Spoon Guru.
"Adding their technology to Tesco.com is another little help for customers, and we hope it will make a big difference to those with specific diets and tastes."
Markus Stripf, chief executive of Spoon Guru, added: "We know from our own research that 54% of UK adults followed a diet in 2016. Whether due to a lifestyle choice, allergies or intolerances, Britain's dietary needs are vast and using technology like Spoon Guru, retailers can make shopping much simpler, easier and a more pleasurable experience."
Tesco launched its "Little helps to healthier living campaign" earlier this month, a series of initiatives aimed at encouraging consumers to adopt healthier lifestyles, and making it easier for them to do so.
Last July, it launched "Free fruit for kids", an iniaitive to hand out free apples, bananas and oranges to children visiting stores with their parents. Tesco today said that it has now given out 20 million pieces of fruit since the launch.
The growing consumer interest in "free-from" foods recently saw Unilever launch a trio of new versions of Flora, based on avocado oil, walnut and coconut.
The FMCG giant confirmed in April it would aim to sell off its spreads division as part of a plan to appease shareholders, following the aborted takeover attempt by Kraft Heinz.