Tesco "Pop to your local if you can" by BBH London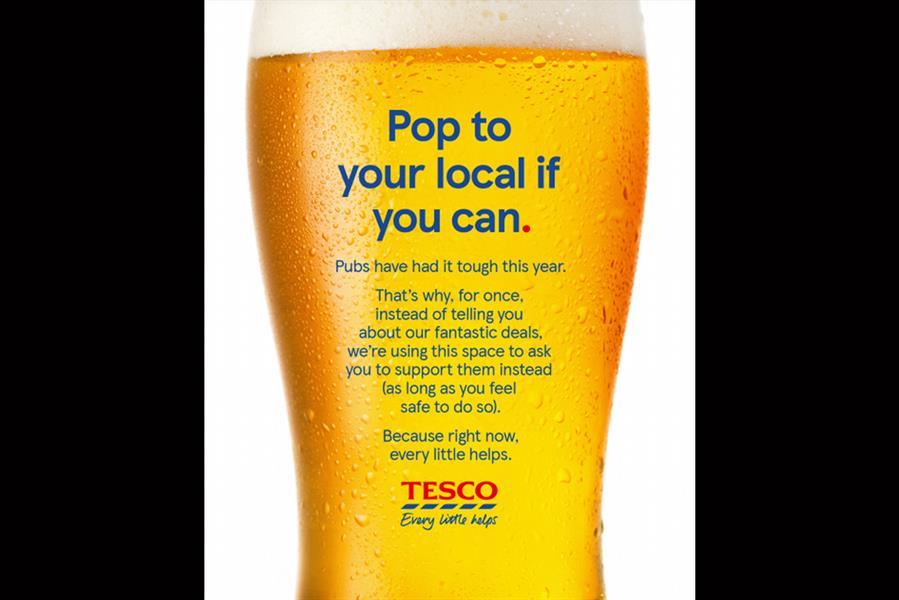 Tesco has chosen to use its advertising to tell consumers to "give Tesco a miss" and instead visit their local pubs as they reopened on Monday.
The ad is written as a call-to-action and finishes with a variant of the familiar Tesco slogan. It says: "Pubs have had it tough this year. That's why, for once, instead of telling you about our fantastic deals, we're using this space to ask you to support them instead (as long as you feel safe to do so). Because right now, every little helps."
Tesco's campaign ran across national newspapers and digital outdoor billboards, as well as on social media. It was created by Daniel Seager and Richard Biggs, while MediaCom planned and bought the media.