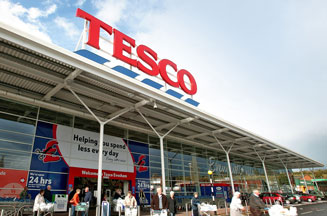 The TV and press ads, created by The Red Brick Road, featured animated products and shopping baskets, while a voiceover in the TV spot and text in the print execution stated Tesco's prices were lower than Asda's.
Asda challenged the ads, and a member of the public also challenged the claim the ads compared 'like for like', believing they included comparisons of Tesco's promotional and own-label products with Asda's everyday prices and branded products.

Tesco said the activity had been approved by Clearcast and it had made every effort to provide a fair and non-derogatory comparison in the ads.

The ASA noted that the comparisons did not always have to be like-for-like if there was enough information in the ad to demonstrate the basis for price comparison. However, the regulator felt that text in the ads stating 'closest match applied' was likely to mislead, as comparisons between non-identical products on a large scale gave room for an unfair advantage.

The ASA ruled that both the TV and press ads must not appear again in their current form.