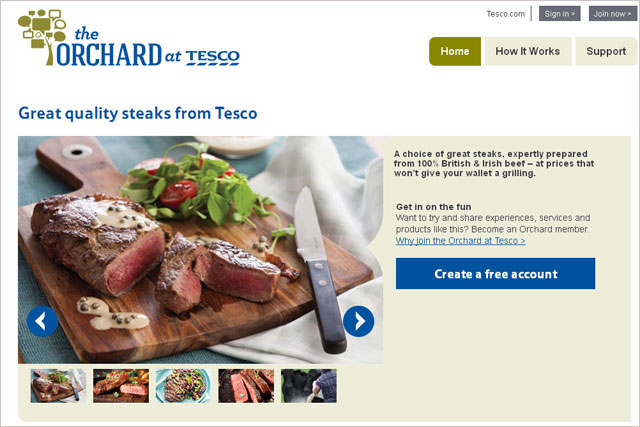 The supermarket was the only retailer to be classified as being in the third stage of social maturity by Buyapowa's 'Social Maturity Index', which implies it is the only retailer effectively converting social activity into sales.
Marks & Spencer was the next highest-ranked UK retailer and appeared in 17th position and in stage two, which is defined as those retailers successfully engaging with customers on social media.
BuyaPowa analysed the data to create an algorithm that ranks retailers on their social commerce abilities, based on 43 data points including number of followers, number of brand mentions on social media and number of calls to action.
Some 82% of the retailers were grouped in stage one, which defines them as still at the audience-building stage when it comes to social media.
A third of the top 100 retailers posted more "silly" content, such as animal images, than any other kind.
Robin Bresnark, head of media at BuyaPowa, described solely focusing on "silly" content as a "pretty desperate attempt to chase likes and shares".
He said: "The idea we are all chums with whoever does the social media for John Lewis is kind of a nonsense really.
"We all love John Lewis because they are a great shop who sell great things at great prices and it would better to engage with them with things like that, than it would be with cupcakes."
Some 66% of retailers use social media primarily as a broadcasting tool with research showing they followed five or fewer people per every 100 followers, with Amazon being the worst offender.
Bresnark believes Amazon's latest foray into social commerce, the #AmazonBasket, is a "great way of saving people making one more click", but believes it is solely using social as a link platform to e-commerce.
Bresnark attributed Tesco's success in the study to its initiatives including The Orchard, a bespoke social media platform that offers Tesco staff and customers offers on products.
The study by BuyaPowa, which includes Tesco among its clients, also found almost half of leading retailers (43%) have a "disappointing" response rate to posts that contain direct calls to action.
Marks & Spencer was the UK retailer that had the best responses to calls to action, while Lidl ranked last.