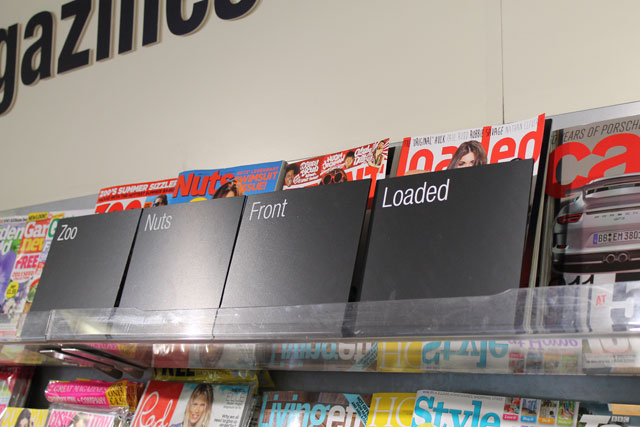 According to the supermarket, Bauer Media, the publisher of Zoo, IPC Media, the publisher of Nuts, and the independent publisher of Front, have agreed to make their covers more modest.
Meanwhile, Dennis Publishing has agreed to supply the counter culture magazine Bizarre in a bag.
The changes follow a campaign against lads' magazines. Last week The Co-operative announced it was giving Nuts, Zoo, Loaded and Front magazines until 9 September to introduce "modesty bags" or be withdrawn from sale.
A Tesco spokeswoman said: "We've had in-depth conversations with our customers about this issue, and we're putting new measures in place based on what they have told us they want.
"We've listened carefully to the concerns raised by the campaign groups, but our priority is to make sure we meet our customers' needs and expectations.
"We are restricting the sale of these magazines to people over the age of 18, to reassure parents who do not want their children to be able to purchase these titles. And we will ensure these titles are always placed on the back tier of the magazine shelves, so that the cover is obscured with only the title visible."
The spokeswoman said the changes were already in place.
Follow @MaisieMcCabe