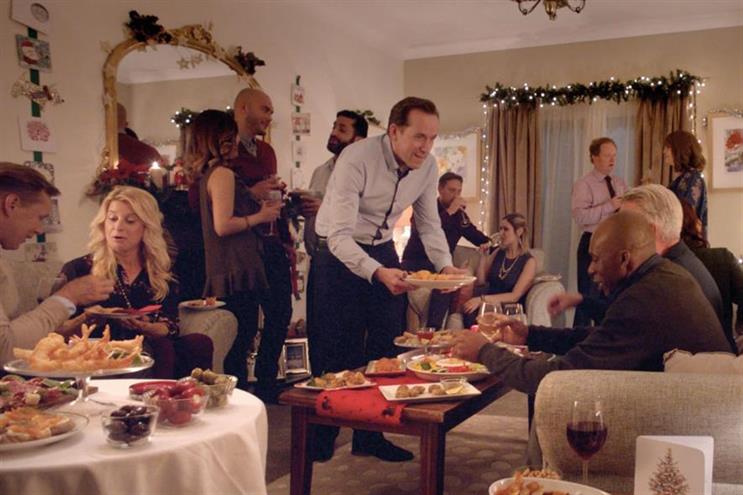 Like-for-like sales in the UK grew by 0.7% in the six weeks ending 7 January after food like-for-likes jumped 1.3%.
Group like-for-like sales grew by 0.3% in the period and Tesco revealed there was a negative impact of 0.8% on total UK like-for-like sales from it not repeating the Clubcard 'Boost' promotion.
Tesco also reported that sales for its third quarter ending 26 November grew by 1.5% on a like-for-like basis, while a 1.8% increase in like-for-likes in the UK helped Tesco achieve its first quarterly market share gain since 2011 and eighth consecutive quarter of like-for-like volume growth.
Tesco chief executive Dave Lewis said: "We are very encouraged by the sustained strong progress that we are making across the group.
"Our fresh food ranges proved particularly popular, outperforming the market with great quality, innovative new products and even more affordable prices.
"We are well-placed against the plans we shared in October to become more competitive for customers, simpler for colleagues, and an even better partner for our suppliers, whilst creating long-term value for our shareholders."
Tesco added it had "worked hard throughout the period to minimise the impact on our customers of the inflationary pressures that have started to emerge in the market".
This was exemplified by the high-profile dispute the retailer had with Unilever after the supplier told Tesco it was raising its prices to compensate for the drop in vaue of the pound.
The row has now been resolved but resulted in Tesco removing Unilever products from its shelves for a short period.
Particularly strong performances in its food division over Christmas included a 24% increase in party food sales and an 18% increase in 'Free From' sales.
The party food range featured prominently in Tesco's Christmas marketing campaign.
Tesco also recruited an additional 15,000 colleagues over Christmas in order to help it live up to its 'every little helps' customer promise.