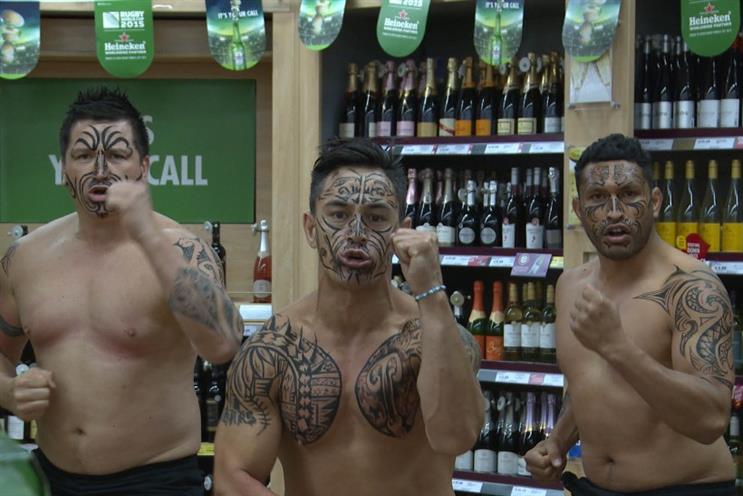 Anyone – including little old ladies – who picked up a Heineken pack in one outlet triggered a 'Fight or Flight' challenge from the beer brand.
Ex-Ireland player Shane Horgan offered shoppers tickets to the Rugby World Cup – provided they won an initial coin toss challenge.
Those that lost carried on shopping, while those that continued were faced with a half-naked trio of men performing a haka – and invited to take part.
Heineken activations manager, Michelle Rowley, said: "We're always trying to find new ways of bringing rugby fans closer to the action.
"The partnership with Tesco allowed us to do that in a venue where they'd least expect it. Both the team at Heineken and the fans had a lot of fun with this one."
Brand: Heineken
Agency: Guns or Knives