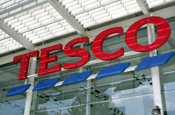 Speculation that Tesco would put the account up for pitch came after Initiative, which has been Tesco's incumbent media agency since 1989, lost two of its major clients Eon and Orange.

Marketing director at Tesco, Carolyn Bradley, said: We are pleased to reaffirm our commitment to Initiative.

"They have consistently delivered for us over many years. Their knowledge and commitment make them best placed to help us through our current business and marketing challenges.

Danny Donovan, managing director at Initiative UK, said: Tesco is a very longstanding and valued client of Initiative.

"Their commitment means a lot to us and we look forward to developing more market leading media, marketing and digital solutions for them.

Initiative lost its £75 million Orange business to WPP's Mediaedge:cia after a pitch in September this year.

The agency also lost Eon, worth an estimated £30 million, to WPP agency MediaCom after a pitch in August.

Initiative would not reveal details on the length of the new contract.