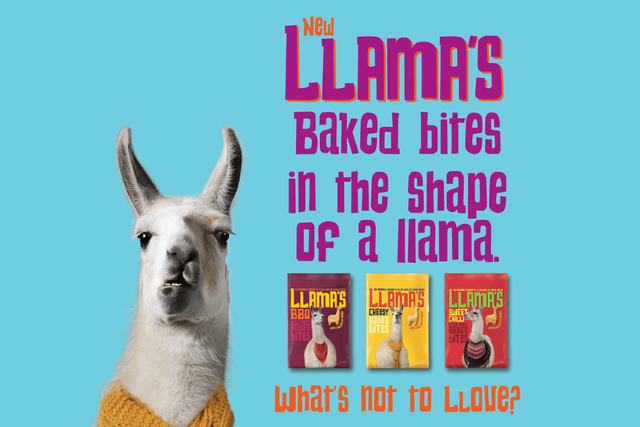 From tomorrow (9 June) the Llama will give its own point of views on games that have been played and will be pitted against pundit Chris Kamara for predictions about upcoming games.
In addition a free pack of Llama's will be given away to every Sun reader tomorrow.
The Llama character was created by brand consultancy Goosebumps to distinguish the product from other "boring snacks".
Tesco commissioned Goosebumps to create a new brand proposition for a "baked bites in the shape of a llama" product.
Goosebumps moved Tesco away from a brand with a cute llama mascot and created an anarchic character with a brand proposition of "one mammal's mission to rid the world of boring snacks".
Tesco is also running a press and outdoor campaign to create awareness for the new product, show people where to find it in stores and drive them to the product's website.
The website is currently running a Euro 2012 predictions competition offering prizes including VIP tickets to a Premiership game and £500 Tesco vouchers.
Tesco's "venture brands" strategy involves launching non-Tesco branded ranges with the ultimate goal of making them successful enough to be sold in non-competing retailers such as garden centres and petrol stations.
As revealed by Marketing last June, the first venture brands were ChokaBlok ice-cream, La-thams dog food and NutriCat cat food. Llama's is the first savoury snack venture brand.
Follow Matthew Chapman at @mattchapmanUK