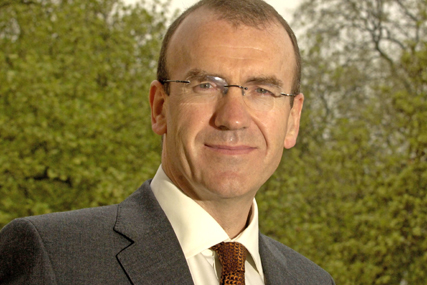 In a letter to The Daily Telegraph, Sir Terry Leahy, chief executive of Britain's largest supermarket, said: "We welcome the new Government's commitment to act on below-cost selling of alcohol and today I pledge that we will support Government-led action to make this happen across the UK. We will also support any future discussions on a minimum price for alcohol."
He added: "The reason action must be government-led is not because Tesco or other retailers are unwilling to play their part in tackling this important issue, but because competition laws prevent retailers from holding any discussions about prices."
The coalition government unveiled its manifesto yesterday (20 May) and under the Crime and Policing section it states that it "will ban the sale of alcohol below cost price". It also stated that it would review alcohol taxation and pricing in a bid to tackle binge drinking, without "unfairly penalising responsible drinkers" and pubs.
Leahy, who was once labelled "the god-father of British binge-drinking" by John Grogan, the former MP for Selby, said that as well as co-operating on price, Tesco would change labelling on alcohol to put information on units on the front of packs.
"Putting simple information on the front of the pack about salt and fat content has led to a big increase in the sale of healthier alternatives. So we will now do the same for alcohol on all our own-label products, bringing the information on units of alcohol from the back label to the front," said Leahy.
He added that Tesco would work with 'branded suppliers' to develop it as an industry-wide standard.
Leahy also states that the UK's largest retailer carried out customer research which found that 70% thought excessive drinking was one of the most serious issues facing the country, while 61% were concerned about anti-social behaviour as a result of drinking.
Tesco has also announced that it will help create a trial Community Alcohol Partnership in central London, which will be independently reviewed.
That review will assist the format being rolled out to other areas of the UK with drinks charity Alcohol Concern forming part of the steering group for the project.
Don Shenker, chief executive of Alcohol Concern, welcomed Tesco's move and said: "Tesco's plans acknowledge that consumers themselves want supermarkets to tackle the cheap price of alcohol to reduce alcohol-related harm.
"We believe this will rightly deter excessive drinking, improve health and save costs. We urge the government to ensure the 'below-cost' threshold reflects the evidence on the need to reduce alcohol's rising affordability."