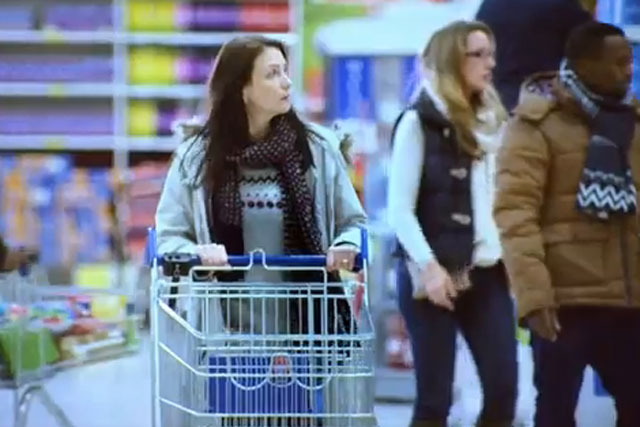 The campaign is built around the "key stages" of Christmas with the first execution focusing on stocking up and planning ahead, and a 'Clubcard Christmas exchange' offering.

Creative by newly appointed ad agency Wieden & Kennedy features a singing Furby and ends with text stating, "Turn every £5 of vouchers into £10 of vouchers".
The television spot features the Furby singing the Lionel Richie track 'Hello' and replaces the word "little" in "every little helps" with an image of the Tesco Clubcard.
Wieden + Kennedy's first TV ad for the retailer replaced the word "little" with an image of five £1 coins, suggesting this creative touch will be a continuous theme in its advertising.
Matt Atkinson, group marketing and digital officer at Tesco, described this year's Christmas at Tesco campaign as "a bit different". Last year's Christmas campaign focused on the chain keeping its everyday product prices low and highlighting its deals on consumer electronics.
Atkinson said: "We want Tesco to play a small but important part in everyone's Christmas plans by helping with those elements which make it Christmas. So we've been working hard across the business to capture them, to put this insight at the heart of our Christmas plans, and build our advertising campaign around them.
"We will focus on a single mission; celebrating the things that matter this Christmas, and making them better."

Tesco's marketing chief claims in a blog entry that the new strategy is a result of Tesco having "a part to play" as a result of being a "big brand" in challenging economic times.

Atkinson adds that the 'Every Little Helps' strapline "has never been more relevant to our customers and business".

His comments come despite the brand considering dropping the strapline as part of its ad review and Tesco boss Phil Clarke saying the brand had lost its way when it came to following the "every little helps" philosophy.
The next stage of the Christmas TV campaign is about getting into the spirit of Christmas by focusing on its Click & Collect service for gifts, Christmas ingredients and its Finest range.
Television spots will be supported by print, in-store and online activity and an image of a "green hat" that will appear on the outside of two hundred stores to get people in the mood.

Follow @mattchapmanuk