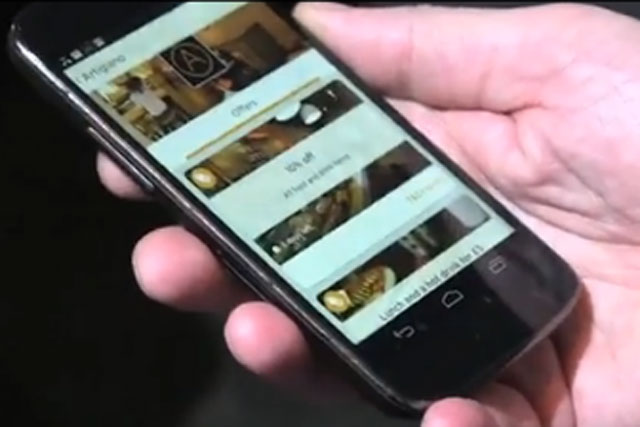 Mark Cody, senior group marketing manager for mobile at Tesco, told Marketing at the Advertising Week Europe conference that a beta version of Tesco's MyStore app is trialling iBeacons, but is being rolled out carefully to avoid scaring customers.
Cody said the prospect of walking past a display of baked beans and getting a mobile marketing message about a deal on the product could scare customers, so initially the iBeacons will be used for purposes such as sending a customer a message when they arrive in-store to pick up some pre-ordered goods.
The concept of MyStore is to create an app that is tailored to the store the customer is in at the time, which would mean customers could build up a shopping list on their app and when in-store, click a button to tell them the precise location of the products.
Cody said: "We can create the best app in the world that does all these different things, but if it is too difficult to use, customers won't use it.
"All our data is in one place, so with any messages we send to our customers, we have a pretty good idea of who those customers are. If you look at the Tesco shopper it is pretty representative of the whole UK, so you've got to make sure you are not sending the same message to everyone."
Cody said that the Tesco research and development team was also looking into the Oculus Rift virtual reality technology as part of its policy of investigating "everything and anything".
Despite the buzz around NFC technology, Cody believes it is still some way off from being successfully implemented.
He said: "The opportunity for payments and travel is there [with NFC], but in the UK we are probably a couple of years away from it really taking off."
Cody says that the company will begin to truly understand mobile as a "new breed of people" come into the business.
He said: "Lack of expertise is a big challenge, not just in our company, but a lot of agencies don't get it. They claim they do, but if you scratch the surface they don't."
Cody added that within 12 months the company will "do something" in the mobile vouchering space and believes technology will enable retailers to do "lots of cool things".
He explained: "So in the future, can we pay with our watches as we walk out the store? Probably."