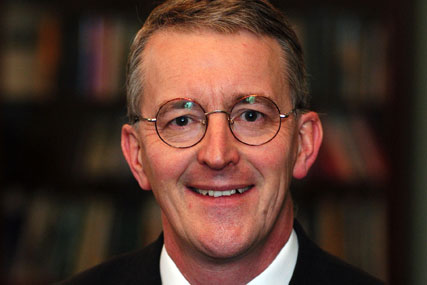 The initiative launched today (4 March) is the second phase of the Courtauld Commitment and aims to assist waste watchdog, Waste and Resources Action Programme (WRAP), deliver government targets.
The agreement moves away from solely weight-based targets, to achieve more sustainable use of resources over the entire lifecycle of products, throughout the whole supply chain.
The three key areas include 'packaging', 'household food and waste' and 'supply chain product and packaging waste'.
In packaging, the aim is to reduce the carbon impact of grocery packaging by 10%, through weight reduction and increased recycling rates.
The initiative has also set the target of reducing household food and drink waste by 4%, as well as cutting grocery product and packaging waste by 5%. The initiative will use 2009 data and work to a 2012 deadline.
Hilary Benn, secretary of state for environment, food and rural affairs, said: "A fifth of household waste is packaging, and more than half of this comes from the groceries we buy. This packaging can be essential, but in many cases, using less and smarter packaging can achieve the same result."
Benn added: "Grocery manufacturers and retailers have already started to take action and have halted the increase in packaging. The new commitment sees them go further than ever in reducing food waste and packaging, and making it smarter - and I want to see members of the industry continuing to sign up over the coming months."
Today's agreement follows the original Courtauld Commitment that was launched in 2005. WRAP, the government-funded agency, said it had succeeded in stopping growth in packaging despite increases in both sales and population in the UK, with approximately 500,000 tonnes less packaging used over the period 2005-2009.
Liz Goodwin, chief executive at WRAP said: "One of the biggest challenges society faces over the next decade is reducing the environmental impact of the things we buy. This new agreement will bring abo­­ut changes ranging from more efficient methods of production, right through to the impact of household consumption.
"It's no longer enough to look at the impact of packaging alone – that's why Courtauld Commitment 2 takes into account the environmental impact of product waste in the supply chain, as well as at household level.
WRAP also runs consumer-facing activity and last year rolled out its 'Love food hate waste' campaign aimed at encouraging UK consumers to cut back on the £10bn worth of food thrown out of homes every year.
The campaign, created by AIS, ran across press, radio, outdoor and online, in addition to an in-store campaign running in the Co-operative Retail Group.
Tesco today announced it was trialling the use of plastic bottles for its own-brand spirits range as well as introducing lightweight glass wine bottle as part its efforts to reduce carbon emissions from packaging.
Founding signatories of Courtauld Commitment 2:
AG Barr
Apetito
Arla Foods
Asda
Boots UK Ltd
Britvic
Constellation Europe
Cooperative Retail
Dairy Crest
Danone Dairies
Danone Water
Fosters EMEA
HJ Heinz
Innocent Soft Drinks
Mars (UK)
Morrisons
Muller Dairies
Musgraves
Nestle
Northern Foods
Robert Wisemans
Sainsbury's
Tesco
Unilever
Vimto
Waitrose
Warburtons
Weetabix