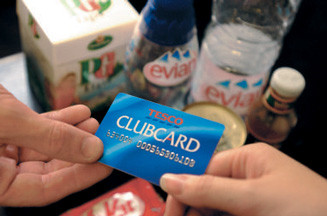 The supermarket has started to send out personalised emails to back the £150m relaunch of the Clubcard loyalty scheme. The activity is intended to drive sales.
Sent from Tesco's email marketing company, Epsilon International, the emails include a personalised message and the value of the recipient's unused Clubcard vouchers. They feature a prompt to redeem old vouchers or call a helpline to have them reissued.
The emails aim to drive shoppers to departments relevant to them. They also promote Tesco's current offer to double the value of Clubcard vouchers on certain ranges.