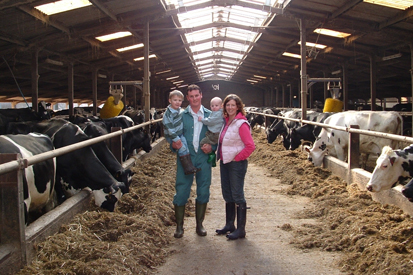 The retailer is kicking off the drive with dairy products. It will push the credentials of its milk, with farmers leading field-marketing activity across its stores this summer.
Tesco has begun rolling out activity as part of a summer campaign it is calling the 'Meet your dairy farmer roadshow.'
The activity will run in 20 of Tesco's bigger UK stores and, if it is successful, the retailer will consider expanding it.
Emma Jones, Tesco agriculture manager, said the campaign would promote Tesco's policy of paying more than other supermarkets for milk.
Tesco established the Tesco Sustainable Dairy Group (TSDG) three years ago to address the uncertainty market volatility caused dairy farmers.
In April, Tesco confirmed a price of 26.4p per litre for six months for TSDG members, following the outcome of an independent review.