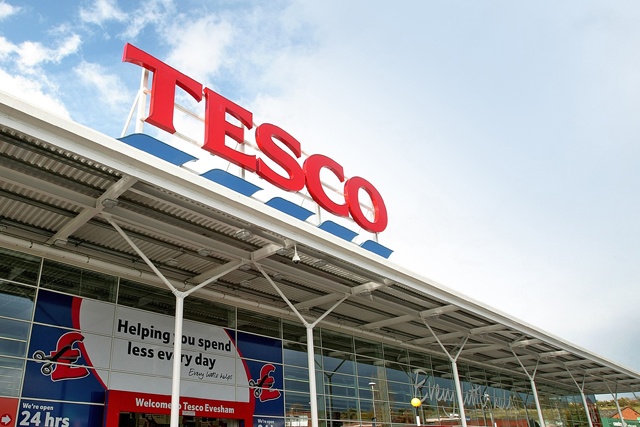 The Advertising Standards Authority (ASA) has received 50 complaints about an image of a child in front of a blackboard that has the words "All I want for Christmas is a puppy" written across it.
An ASA spokesman said it would need to assess the complaints before deciding if it will investigate the work.
Animal groups including Dogs Trust were quick to condemn Tesco, despite the supermarket insisting it was "not [its] intention to encourage people to buy dogs for Christmas".
However, the charity claims on its Facebook page that Tesco has been in "direct contact" to apologise, and had promised to help promote its 35 year old "A dog is for life, Not Just for Christmas" slogan over the festive period.
The Dogs Trust said: "We wanted to let you now that Tesco have been in direct contact with us to apologise for any offence caused by the image with the line 'all I want for Christmas is a puppy' which appeared in their recent Tesco magazine.
"They have stressed they understand the importance of the charity's iconic slogan 'A dog is for life, Not Just for Christmas' which is 35 years old this year.
"Tesco have agreed to work with Dogs Trust to rectify the mistake and are currently talking with the charity to determine how they can help promote the message in the run up to Christmas.
"There are many dog lovers and Dogs Trust supporters who work at Tesco all of whom are keen to see this situation resolved."
Tesco is the latest retailer to encounter difficulties with ads featuring dogs. An ad for Boots last year offended dog lovers with a scene that depicts a young girl blow drying her dog's hair to make him look like a "unicorn".