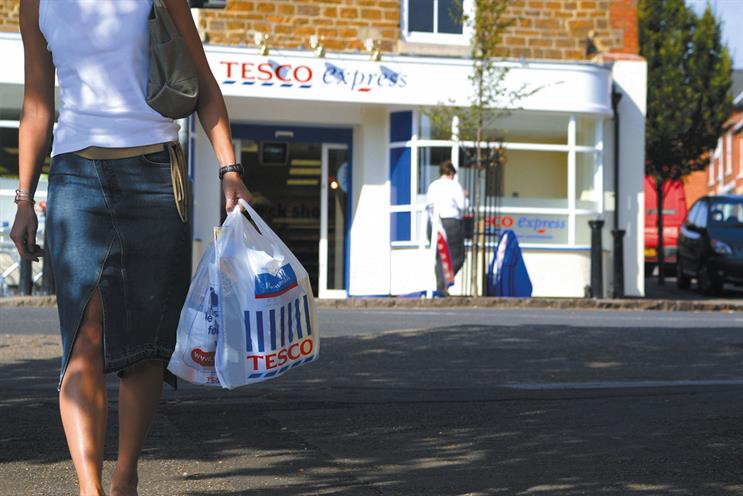 The Mail on Sunday reported last month that Tesco was preparing to convert up to 60 current and mothballed stores into a new format. Sources have speculated it could be called Jack's – after Tesco founder Jack Cohen – following an application to register the name as a trademark by a Tesco subsidiary.
Tesco has refused to comment on the story. But it comes with Aldi and Lidl making continued inroads into the UK grocery sector, with their combined market share now at 12.9%, up from 12.1% a year ago, according to Kantar Worldpanel data. Tesco's share fell slightly from 27.9% to 27.6% in the same period.
The supermarket giant's plan makes perfect sense when Aldi and Lidl have "changed the game" so much by forcing the big four supermarkets to cut prices substantially in recent years, according to Chris Gallery, strategy partner at Mother London. The new brand, however, "can't just try and replicate those guys", he said, but needs to develop its own brand strengths.
"Aldi and Lidl are brilliant at knowing what they do really well," Gallery added. "What Jack's is going to have to figure out is what are its positives, its specialities?"
Jack's is a "very British name" that would stand out against the two German discounters, which have a lot of similarities, Gallery said.
However, the interesting question is not what Tesco would do with its new brand but what the move would mean for the main one, Jim Prior, chief executive at Superunion, said. "It creates an even greater need to make sure the Tesco brand stands for something more distinct. It's got to offer something in the experience that is different from a price-led experience." The circumstances mean Tesco should take the opportunity to rebrand, he argued, with a new visual identity, new store designs and a more digital shopping experience.
Prior said he thought it unlikely that Tesco would be planning a big ad campaign for the new chain: "Your primary form of advertising is going to be 60 amazing looking stores."
Meanwhile, Tesco's customer understanding meant it should be able to create "an even better value proposition than Aldi and Lidl", Claire Harrison-Church, head of marketing at Walter Scott and former vice-president of marketing at Asda, said. "Price is a given, so really then it's around using consumer insight to create ideal product ranges. Lidl saw fantastic growth when they revamped their wine range, and ditto bread."
Tesco offers a "huge platform" from which to launch a new brand, Emma Robertson, chief executive at Engine-owned digital consultancy Transform, said. But it may prefer to play down the link, opting for "a more start-up and disruptive launch model, focusing on points of difference between Jack's and Aldi/Lidl and using digital channels to gain awareness and engagement". Robertson pointed to BT's ownership of budget broadband provider Plusnet, which is kept separate from the parent brand.
But Tesco's strategic thinking was not praised across the board. Bill Grimsey, author of the Grimsey Review, called the plan "bonkers". He added: "It's perfectly reasonable to expect Tesco to take on the discounters with products that would compete with them. I just don't understand why you would want to put that under a different brand name, when the history books are full of examples of companies that have tried and failed."
Grimsey, Tesco's first customer services director in the 1980s, compared the plan to Fresh & Easy, Tesco's ill-fated US supermarket that launched in 2007 and was sold off six years later after losing more than £1bn.