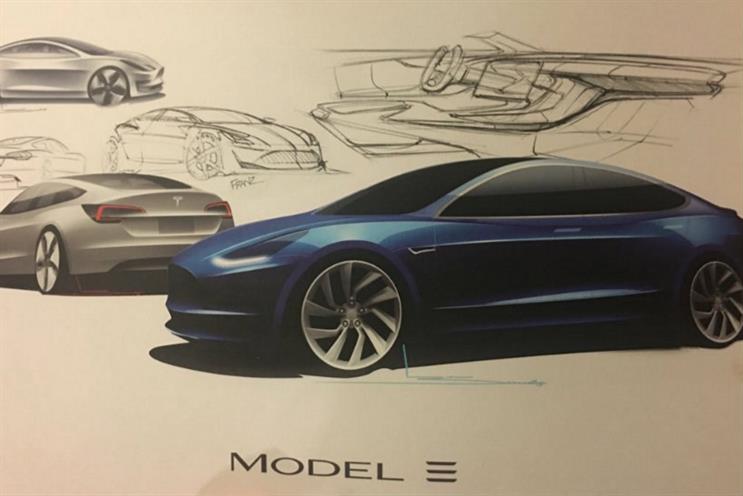 Tesla Model 3 pre-orders surpass expectations but demand 'rethink' from Musk
Elon Musk's Tesla Model 3 mass-market electric car has attracted 276,000 orders in just three days since launch, rocketing higher than expected but creating a long wait for many customers .
The five-seat sedan, which is expected to be priced in the UK at around £30,000, is Tesla's most affordable car yet, a factor driving high levels of demand.
Customers have had to put down a deposit of $1000 to go on the waiting list - meaning that Tesla has already banked $276m without actually selling a single car.
First deliveries of the Model 3 are not due for 18 months. But some commentators reckon that Tesla might struggle to meet demand. The 276,000 order number is more than double that of the Model S cars, while Tesla has only manufactured around 100,000 cars in its existence.
Musk admitted the challenges on Twitter, posting: "Definitely going to need to rethink production planning…"
Definitely going to need to rethink production planning...

— Elon Musk (@elonmusk) 1 April 2016
Source: Gizmodo
Virgin America snapped up by Alaska Airlines for $2.6bn
Sir Richard Branson will receive a cash windfall of around £550m after selling US budget airline Virgin America to the US's Alaska Airlines for $2.6bn (£1.8bn).
Alaska Air said that the "Alaska brand stays" and that it will "explore options for the Virgin brand in the future".
Seattle-based Alaska Air agreed to pay $57 a share in cash for Virgin America, about 30% of which is owned by Branson's Virgin Group. The airline was launched by Branson in 2007 and flies to 21 destinations across the US and Mexico.
It is characterised by innovations such as purple mood lighting in cabins and plane names such as Virgin & Tonic and Jefferson Airplane.
Source: The Guardian
Catch up with some of our longer reads...
It's tempting (and useful) for marketers to put people in neat demographic boxes. But, as consumer lives become more fluid, age-agnostic and globally minded, is it time to put a stop to generational generalisations, asks Rebecca Coleman.
At a time when parenting is endlessly interrupted by digital communication and social media, brands must beware of exacerbating the pressure on women, writes Nicola Kemp.
If you watch one video today...
...hear what the public think of the Conservative government spending £5m to promote the new National Living Wage.