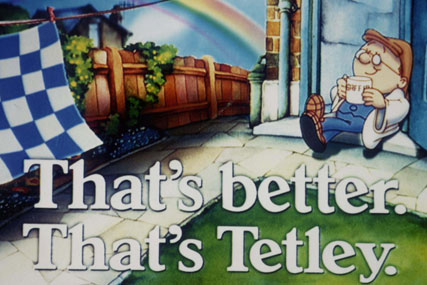 A campaign created by MCBD will be spearheaded by a "nostalgic" TV ad for the tea brand, which has lost market share in recent years to Unilever's PG Tips.
The revival will be overseen by Tetley's UK president, Nigel Holland, who dropped the characters during his time as the brand's marketing director.
The tea folk include Gaffer and Sydney, who represented the brand for 28 consecutive years. Since 2001, however, the brand has centred its marketing message on the health credentials of tea.
A teaser campaign is set to appear in the next fortnight followed by a "nostalgic, emotional, tearjerker of a TV ad", according to sources.
Nielsen figures show that Tata-owned Tetley, once the biggest tea brand in the UK, now trails PG Tips. The latter's sales for the year to October 2009 were £137m, compared with £114m for Tetley.
Tetley was unavailable for comment as Marketing went to press.
Gaffer, Sydney, Archie and Clarence used to be a mainstay of Tetley's advertising in ads such as this from the 1980s: