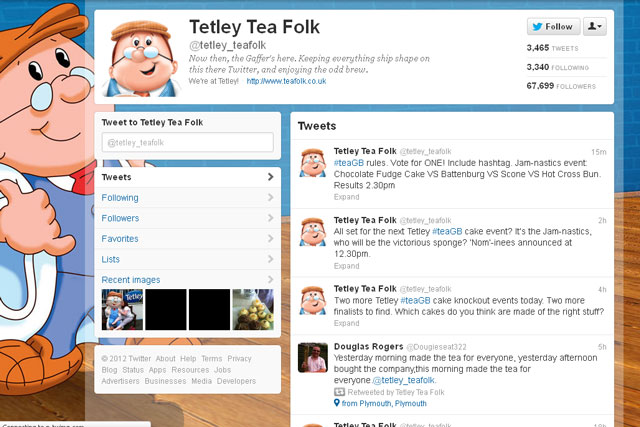 The campaign launched yesterday from the Tetley Tea Folk's Twitter account.
The activity asks users to vote for their favourite cake to have with a brew as part of its 'Ju-Dough' game, using the #TeaGB hashtag. The "Victorious Sponge" will be announced daily by the tea mascots.
Tetley is also asking consumers to take part in its "Jam-nastics" and "High-tea jump" games.
The tea brand has also sent tea to British athlete Jo Jackson who thanked the tea folk on Twitter. The activity has been handled by MediaVest.
Tetley reintroduced the Tea Folk in 2010 after a 10-year hiatus. However, their role is to be reduced in its summer ad campaign, as revealed by Marketing.
Follow @shearmans