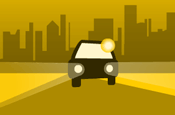 As part of the brief, CMW will integrate Cabwise's current standalone website into TFL's existing site, with the long-term idea being to completely phase out the original Cabwise site.

Alongside this, the agency will also create a series of digital campaigns to promote the service, which will be placed on external London websites.

Cabwise provides consumers who text into the service with local licensed minicab numbers, with the aim of reducing the number of travellers who use unlicensed minicabs.

The account win for CMW comes soon after the agency appointed Iain Hunter and Jamie Bell as its new creative directors.

It has also brought in Steve Taylor as head of digital planning and Matt Klippel as technical director.