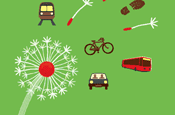 Compatible with iPhones and BlackBerrys, the widget's features will include the London Underground Tube Map and TfL Journey Planner, as well as real-time status updates for the Tube, the Docklands Light Rail, local buses and London Overground services.

The application will also be able to store a snapshot of the latest status update, which will be viewable without a signal, when underground.

TfL is hoping that the finished product will be available by the end of the month.

The government department will encourage customers to visit the TfL site, where they can sign up and download the application, through a digital campaign to be launched in November.

The widget is being produced in response to a number of unofficial travel information applications that are already available.

TfL feels that the unofficial applications either use information scraped from the TfL website or are providing inconsistent, inaccurate or misleading information.