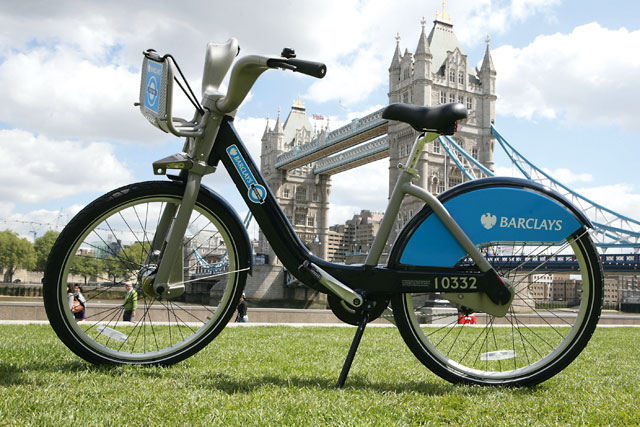 Brands are being invited to register their interest in the cycling scheme now as part of a transparent bidding process, after Mayor of London Boris Johnson was criticised for a lack of transparency over his brokering of the previous deal with Barclays.
The new sponsor will be given the opportunity to name the scheme, which is currently called Barclays Cycle Hire, but is more commonly referred to as "Boris Bikes".
TfL is also offering the opportunity to select the colour for the scheme, which would go on the roundels of the 30,000 bicycles.
Branding, and the new colour, will also appear on all other paraphernalia including vehicles, docking points, pay terminals, staff uniforms, membership keys and public-facing communications material.
Barclays ended up paying only half the £50m the Mayor promised it would pay for the sponsorship, after he announced in 2011 that Barclays would continue to back the scheme for a further three years up to 2018.
Johnson reportedly hoped to secure a new sponsor before the end of the Barclays sponsorship was publicised, but was unable to do so because of the lack of transparency surrounding the previous Barclays deal.
TfL claims the scheme has had "a fantastic four years with the current sponsor" and hopes to have a replacement sponsor in place early next year, ahead of the current sponsorship deal ending in summer 2015.
Johnson, said: "With more than 30 million hires since its launch, there can be no doubt that our trusty bicycles have changed the way people get around our great city.
"This is a unique opportunity for a commercial partner to put their stamp on a mode of London transport that is now as recognisable as our iconic black cabs and red buses."