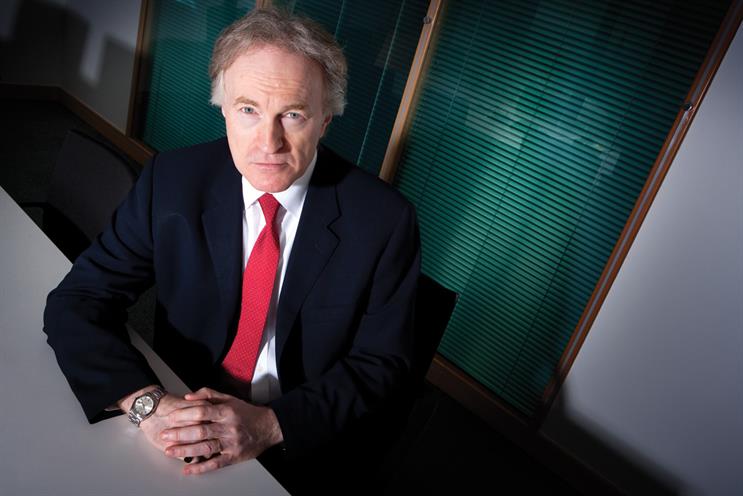 As the man looking after Transport for London's £10 million communication budget and head of the 150-strong marketing team implementing it, you would not expect to see Chris Macleod nabbing fare-dodgers at Oxford Circus.
In fact, role-swapping is part of the job for TfL's senior managers. Macleod spent two days as a London Underground revenue inspector last year.
Did he collar many culprits? "I caught a few," he grins.
Macleod sees this as a way of keeping in touch with the everyday challenges facing his organisation. "I need to get out and about more," he acknowledges. "It's a vast network."

It is also a complex organisation in which, on the face of it, advertising and marketing seem an indulgent extravagance. For a start, the growing number of passengers using the capital's buses and Tubes every year may moan about rising fares, but they aren't in a position to take their custom elsewhere, as last week's strike demonstrated.

Then there's TfL's social-service remit – such as promoting road safety and the benefits of cycling – that seems an awkward fit with its other activities.

Macleod argues that this is an over-simplistic view that ignores the broad breadth of what TfL does. In marketing terms, that means helping to deliver an economic benefit to London by ensuring people have all the information they need to get around.

There's also a job to be done promoting behavioural change. The next opportunity to do so may come in the wake of TfL's selection of IER, the company owned by Vincent Bolloré, to run the automotive equivalent of the "Boris bikes" initiative by putting 3,000 electric rental cars on London's streets.

"There's a lot of work to be done on this yet," Macleod admits. "Are Londoners ready for electric cars? Could we find enough space for them? How would pricing work? And, if you hired an electric car, would you be entitled to free parking?"

For Macleod, it's an extension of TfL's aim to keep its customers satisfied. "We're not a private company – although a lot of people think we are – and everything we make is reinvested in transport," he points out. "Also, unlike other commercial organisations, we can't target our audience. We have to be as inclusive as we can."
After more than two decades in agencies, joining TfL must have felt like entering alien territory. Actually, Macleod claims, his agency experience has proved hugely helpful. "I'm running what's almost an internal agency with a range of marketing services," he says. That includes regularly presenting M&C Saatchi, TfL's lead creative shop, and MEC, which handles media, with knotty problems that, he admits, result in creative work that continues to amaze him.

"I think my agency experience has made me a better client. I understand the dynamics of agencies and what they're good at," he says. "We shouldn't be spending all our time telling them what they should be doing. And we don't need the 50-chart presentation that some agencies feel they have to provide to prove they're adding value."

Macleod believes TfL has itself become good at adding value. Much of that expertise was drawn from the Olympic Games, when its marketing strategy played a key role in helping to prevent London from becoming gridlocked.
The Olympics brought home to TfL the power of social media – "In 2012, we had a handful of Twitter followers; now we have 1.5 million," Macleod says – and the importance of getting information to customers while they are on the move.
On top of TfL's own capacity to get a poster out within an hour, e-mail three million customers within minutes of a problem occurring and evolve an increasingly sophisticated website, Macleod is pledging to make its mobile offering "the best it can possibly be". Significantly, around a third of TfL's marketing staff are digital specialists.

Meanwhile, he believes there will be more sponsorship tie-ups to defray the cost of services, although the priority is finding a replacement for Barclays, which will end its sponsorship of the cycle-hire scheme (pictured, above) in August 2015.

The sponsorship will go out to tender soon amid criticism that Barclays was awarded the initial deal too cheaply.

Macleod won't be drawn on whether TfL will drive a harder bargain next time, but says: "A lot of professionals would say the Barclays sponsorship wasn't a bad deal."

He isn't a "Boris bike" commuter himself. He lives in Queen's Park and takes a 40-minute trip on the Bakerloo Line to Charing Cross, usually completing the journey to his office with a brisk walk across St James's Park. As for the service – "It's pretty good," he says.