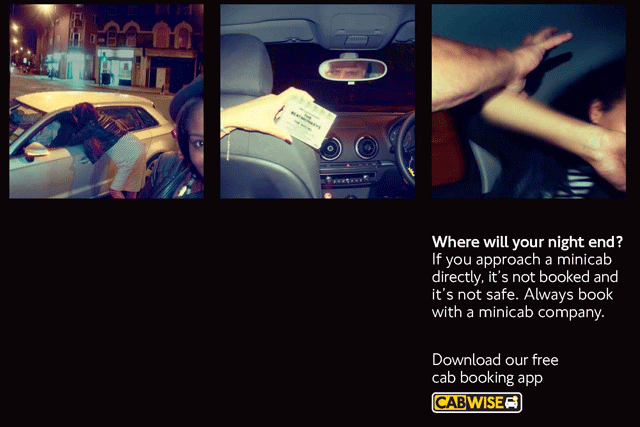 The campaign, created by M&C Saatchi, tells the story of a night out through a series of selfies. The first few photographs show the beginning of the evening, but as the night comes to an end, the photos show a woman being attacked.
As part of the 'Safer Travel at Night' campaign, TfL will encourage people to pledge not to take illegal minicabs and to upload a photo of themselves once they have got home, with the hashtag #homesafeselfie.
At M&C Saatchi, Elena George wrote the ad and Claire Blandy art directed it. The photographer was Kristin Vicari. The MEC-planned and bought campaign will feature print, mobile, outdoor, social and bar media.
Elspeth Lynn, the executive creative director at M&C Saatchi Group, said: "The #homesafeselfie hashtag has the potential to launch a genuine movement in young Londoners' behaviour, and beyond."
TfL is working in partnership with the Mayor of London, the Metropolitan Police Service, the City of London Police and the British Transport Police on the Safer Travel at Night initiative.