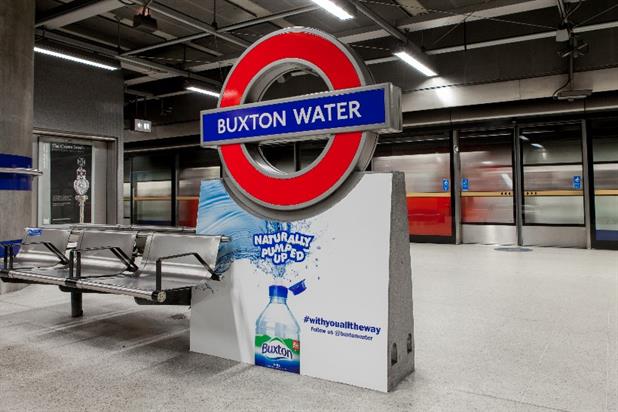 Graeme Craig, the director of commercial development at Transport for London, said in an interview with Campaign that the eight-year contract could drive growth for the wider outdoor industry because it has rich customer data and a large estate that made it "the most valuable in the world".
He said: "Out of home is still a fairly conservative industry. People are in the mindset that it's about buying a poster on a wall but it's about buying the best audience in the world.
"I think the way we are working together [with Exterion Media], the use of technology, the use of data, can drive this industry.
"We can demonstrate to the world how good out of home can be. I hope people can experience the very best out of home in the world [in London]."
Although he felt the outdoor sector has suffered from being conservative, he said: "I think there's change the industry is open to."
TfL plans to invest £100 million in improving its outdoor estate, including more digital screens, to help advertisers target by time of day, by season, and "station by station" across the network.
Tube bosses also want to use "better data capture" from station Wi-Fi and other customer interactions to "understand our audience better", Craig said.
"It's about bringing the data and the assets together," he added, explaining that TfL was keen on "breaking down silos" in its own organisation "between out of home versus experiential versus sponsorship versus pop-up retail".
Craig insisted that customers would benefit and their data would only be used on an anonymised basis. "What we're not doing is selling people's data or selling information on passengers. Understanding who's using our network on an anonymised basis will help brands to give consumers advertising that is relevant to them. It's using data in an intelligent way to give customers a better experience."
He added: "Technology has moved on so much in the last few years. So it's about leveraging the technology and leveraging the data."
TfL is also changing the way that it works with Exterion Media, the incumbent, which beat JCDecaux in the race.
Exterion Media, which used to be known as CBS Outdoor, used to have to pay TfL a minimum guaranteed amount of money under the terms of its existing contract that was so onerous that the outdoor company ended up losing money after the market crashed in 2008.
Now TfL and Exterion Media will share revenue, although TfL will get "a priority return on investment".
Craig said: "I wanted TfL and our partner to have an absolute alignment of interests. This isn't a world where we can bank a cheque each month and all the risk is held by the person with the contract [Exterion Media]."
Each organisation will have three seats on a board that will jointly oversee investment in assets across the Tube, London Overground, Docklands Light Railway and Crossrail.
John Pizzamiglio, the lead for advertising strategy at TfL, said the new partnership did not just mean it would invest in digital assets and it plans to keep some traditional static poster sites, which he described as "classic" outdoor. However, some sites will be axed.
"Some of it is rationalising some of the less good-looking assets," he said. "In the old days, more is more. Now less is more. Some of it we don't need any more."
Craig added this could also apply to the volume of TfL messages and brand advertising in stations. "Sometimes I think our stations can be quite cluttered."
TfL has set a target of raising £3.4 billion in commercial revenue by 2023, with the outdoor contract set to contribute £1.1 billion, and it reckons it will also benefit as London's population rises from 8.6 million to 10 million by 2030.