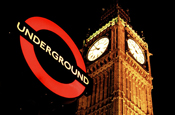 The agency won the Smarter Travel Unit business following a competitive pitch against undisclosed agencies.

Carlson will be briefed with developing a number of programmes that target key audiences across London, in order to encourage people to travel using sustainable methods, such as public transport or car-sharing.

One of the key initiatives will target teachers and parents at London primary schools, promoting the benefits of getting children to walk or use public transport when travelling to and from school.

Carlson Marketing won a three-year contract on the TfL roster in June 2008.

Its first project for TfL was a brief for the Smarter Driving initiative, which aims to educate drivers about better driving techniques and how they can save money while reducing CO2 emissions.

John Hiney, the managing director of Carlson Marketing, said: "This is a great task for us, we are excited about helping to bring the smarter travel message alive across all of its different remits.

"It is a great opportunity to help make London a better place to live and work, which is important on so many levels."