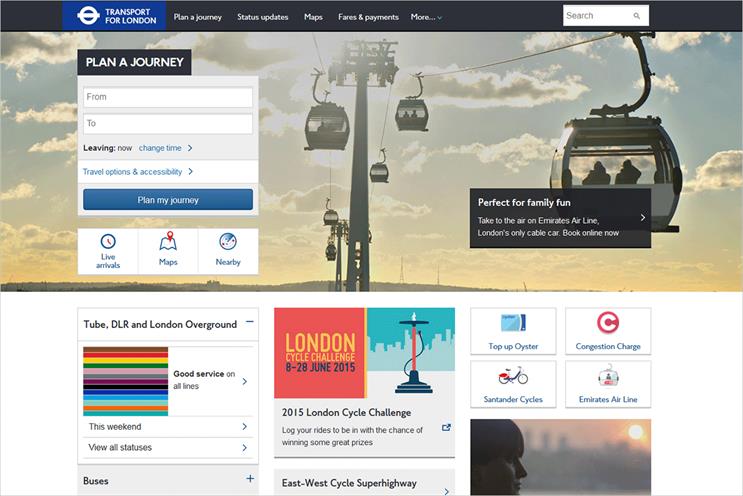 From next week there will be more opportunities for brands to advertise on the site, which brings in nine million unique visitors a month.
Chris MacLeod, the marketing director at TfL, said: "It's time to up our game in this area. We wanted to try to do more with the website.
"We're not going to plaster the site with ads but we need to strike a balance between having ads and [the user experience]."
He also said that the ads will be optimised for use on mobile devices. Ad2One sells digital ads for TfL's website.
TfL is looking to generate £3.4 billion in non-fare income over the next ten years to reinvest back into the network.
Last week it announced that it is looking for an agency to install, market, sell and manage a portfolio of digital sites on major London roads.
The estate is made up of 13 digital sites and 25 digital screens, which TfL said are used by 20 million people every week.
TfL also plans to use these sites to inform road users of congestion or upcoming roadworks.
Graeme Craig, the director of commercial development at TfL, said: "The London Landscape is the next stage in the development of our advertising estate and will add scale and impact to our digital portfolio.
"We are constantly improving our roadside commercial assets and we are particularly excited about this opportunity as, not only will it deliver substantial revenue to reinvest into London's transport network, but through its capability to display road traffic messaging it will also enable us to get vital information to motorists as they travel around the capital."