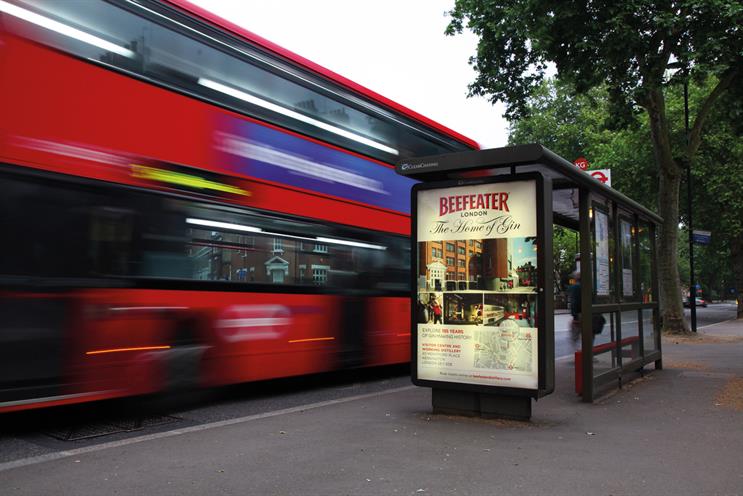 JCDecaux winning the Transport for London bus-shelter business promises to bring more change to the outdoor sector.
The company takes on a five-year ad sales contract, with an option to extend for an additional three.
The account had been handled by Clear Channel since 2005.
The win cements JCDecaux's top-dog status. Already the UK's leading player with about 35 per cent of the national market, its outdoor footprint in terms of sites is expected to rise to more than 40 per cent after the deal.
For Clear Channel, its share of the market is expected to fall to about 21 per cent, behind Exterion Media with 24 per cent. Primesight has an 8 per cent share.
Sources suggest part of JCDecaux's bid included ambitious plans for the digitisation of bus shelters. At present, only 100 shelters in TfL's stable host digital screens, which offer advertisers far greater flexibility and dynamic creative options.
Digital screens are becoming increasingly sophisticated too, with the latest innovations enabling passers-by to be targeted with tailored content based on age, gender, time of day and location.
But providing more of TfL's 11,000 bus shelters with digital capabilities will require big investment. Fortunately, JCDecaux has deep pockets and the stomach to invest.
Providing more bus shelters with digital capabilities will require big investment
The company's structure – publicly listed but family controlled – sets it apart in the consolidating global outdoor space, where others rely on private-equity cash. Its make-up ensures strategic, long-term investment is easier to come by and quicker to unlock – or so it is seems.
JCDecaux was certainly able to table a better financial incentive in the TfL pitch.
According to sources, it guaranteed to pay TfL £36 million for every year of the contract.
It's a figure insiders suggest will leave little room for profit – at least in the first few years.
Clear Channel, which knows how much revenue it makes from the sites, is believed to have upped its offer significantly this time around to £32 million per year. Exterion's bid was notably lower – below £20 million, some say.
Clear Channel will have to console itself with the fact that it remains the biggest six-sheet provider in the UK, with about 54 per cent of the market compared with JCDecaux's 35 per cent.
The consensus is that if Clear Channel had promised anything higher, it would not have made any money on the deal.
But when you're in the empire-building business, which JCDecaux appears to be, perhaps some things are more important than immediate financial gain – at least outside of mid-term private-equity companies.
As far as outdoor sites go, London's bus shelters represent highly valued real estate. Not only does the contract give JCDecaux global bragging rights, it provides a potential foundation on which to develop the company's transport portfolio.
Next month, the London Underground will formally begin the review of its £1 billion advertising contract, currently handled by Exterion, which also controls national rail contracts and London's bus advertising. Few sites have as captive an audience as those on the Tube, and Exterion should expect a tough battle to retain the business.
For agency specialists, all this manoeuvring confirms what they already know. Out-of-home remains a highly active marketplace, and only more change is expected.