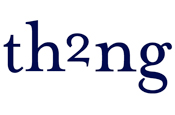 Th2ng is a new live action production company focusing on advertising. Its debut production was commissioned for Comic Relief and will be aired in early 2009.
Soho producer Hannah Cooper will head up the project, pronounced "thing two".

She said: "There is a large potential to be had in the UK live action industry.

"Building on the success of the business, we will deliver live action in all shapes and forms. With the addition of mixed media into creative briefs when required th2ng will truly provide dynamic live action with a twist."
Another Film Company's Simon Cracknell joins th2ng along with eight other directors.
Th2ng will concentrate on live action TV commercials as well as creating productions which combine live action with animation and mixed media.

The launch came as an opening in the live action market created an opportunity for th1ng to maximise on its talent and facilities.