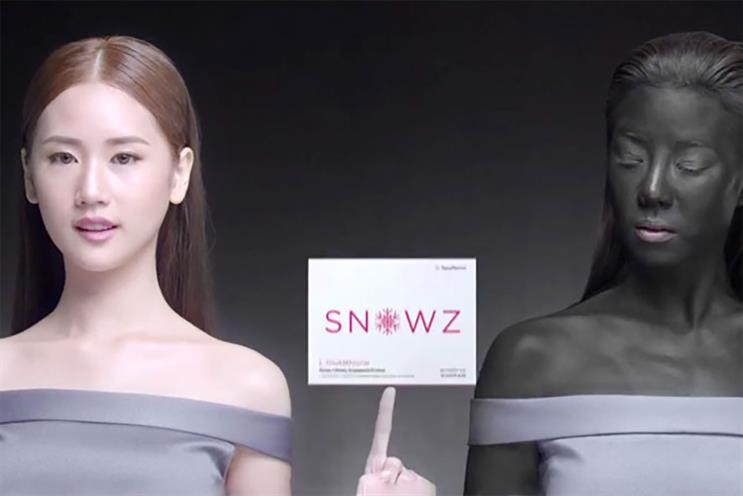 The advert features Thai actress, model and singer Cris Horwang turning from white to black and warns of the dangers of not taking the Snowz Gluta whitening pills.
In the ad Horwang says: "Before I got to this point the competition was very high. If I stop taking care of myself, everything I have worked for, the whiteness I have invested in, may be lost. The new kids will replace me, will make me a faded star."
A voiceover apparently claims that "whiteness makes you win" and explains the poduct "helps you not return to black".
In Thailand and other parts of Asia, fairer skin is seen as socially desirable and there is big business in skin-whitening products. However, the Seoul Secret advert has provoked accusations of racism from locals.
Seoul Secret has removed the 50-second advert after the social media backlash and issued an apology on its Facebook page.
The apology stated the ad did not have the "intention to convey discriminatory or racist messages".
Seoul Secret added: "What we intended to convey was that self-improvement in terms of personality, appearance, skills, and professionality is crucial.
"However, we would like to express a heartfelt apology and thank you all for the comments. Currently, we have removed the video clip, related advertisements, and other planned materials to show our responsibility in this incident."