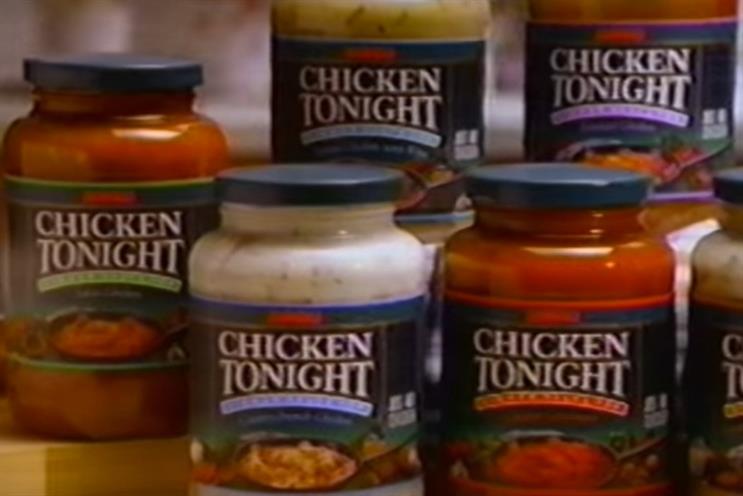 To mark 60 years of TV advertising, we've been digging through the archives to find the best (or infuriatingly catchiest) examples of this special category. This is about more than jingles tacked on the end of a spot à la 'A Mars a day helps you work, rest and play'.
No, the tune has to be the soul of an ad to make it into this list. So, even though it's more or less just a jingle that someone has tortured into a whole ad, we begin with 'Chicken Tonight' (1992)
Cringeworthy right? Sometimes it's best to stick to basics and nick someone else's song. As long as you change some of the words, this is allowed in our view.
Maynard's Wine Gums (1993) is the ad 'Chicken Tonight' wishes it was, thanks to rather better choreography and a cunning homage to 1958 Number 1 hit Hoots Mon that simply replaced the word 'moose' with 'juice'.
Other successes in the pick-a-great-song-and-change-the-words genre include 'Just One Cornetto' from 1982, which thanks to an inspired foundation of 1898 Neapolitan classic O Sole Mio is still rattling around most people's heads today.
And if you go deeper you'll find the other great sonic contribution to advertising in the spirit of shifting 'Italian' ice cream.
It's the late '80s so break out the synthesizers and all together now ... "Take home a Gino Ginelli ice cream-a piazza Italia ..."
But what's even better than making your own song? Making your own song and dance (not you Chicken Tonight).
'Shake n Vac' (1980) is what you get when someone (Jonathan Hodge) bothers to write a proper song and the creative team build a memorable ad around it.
The 'Shake n Vac' for today's generation is GoCompare's operatic effort, which first assaulted our eardrums in 2009 and has succeeded in hanging around like a bad smell in adland's carpet ever since.
Going one better than both is getting Elvis Costello's dad to write your ad tune. No wonder R White's 'Secret Lemonade Drinker' ad (1973) ran for seven years.
However, the brand that got in first with songs in ads was of course marketing behemoth Coca-Cola with 'Hilltop' in 1971.
According to Coke's own history, it kind of happened by accident. The song, I'd Like To Buy The World A Coke, was recorded for Coke by the folk group The New Seekers and released to radio stations but had an indifferent reaction. The adman behind the song, Bill Backer at McCann Erickson, argued for making this TV ad.
Yes, we have Coca-Cola to thank for pioneering the creative trail that has led to this ...
Webuyanycar.com (2009) leads us into a rich sub-genre of ad music where rappers are king.
Its roots stretch back further than you might think, with 'P-P-Pick Up A Penguin' (1980) displaying the vocal talents of Derek Nimmo.
Then there was 'Ello Tosh Gotta Toshiba?' in 1985, with Ian Dury, inspired by comedian Alexei Sayle's novelty single Ullo John Got A New Motor?
Another one for a trip down Nostalgia Lane is the Toys 'R' Us ad, first aired in 1989. All together now: 'There's millions of Geoffrey's all under one roof..."
In the YouTube era brands have much more than 30 seconds to indulge their spoken word stylings.
Fiat's The Motherhood (2013) brilliantly took off the rap music video with a mother's point of view.
But bonus points to Jimmy's Iced Coffee's Keep Your Chin Up (2015) for the brand's founder taking the lead role and upping the product placement game.
Have we missed any classics? Let us know in the comments section.