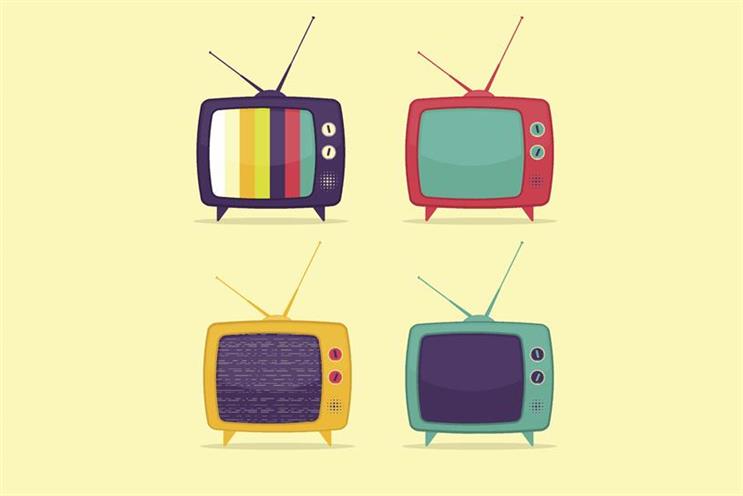 Unlike last year when evolving from a linear platform to a more aggressive strategy was the theme of note during network upfront presentation week in New York City, there was a newfound confidence in watching television the old-fashioned way: on TV. Much of this reinvigorated self-assurance stemmed from the breakout success of the revival of "Roseanne" and medical drama "The Good Doctor," both on ABC, which only proves the linear model still cannot be beat in actually attracting the most eyeballs. It is not going away anytime soon.
That's not to say that the five broadcasters – ABC, CBS, NBC, Fox and The CW – have abandoned their digital strategies. Each platform emphasized the importance of expanding their reach, particularly among the coveted millennial demographic. And each of the networks, no doubt, did their best to emphasize (and often exaggerate) their self worth to the audience packed with potential advertisers and members of the media.
In this whirlwind week of these five broadcast network presentations (plus Turner, which presented its "We Make Fans" brand initiatives for its array of cable networks), what follows are highlights of the 10 key points.

As a point of reference (and excluding the return of "Murphy Brown" on CBS), there are 19 new primetime series on the five networks fall line-up (10 dramas, seven comedies and two non-scripted). ABC has the most new series, with six, followed by five for CBS, three each for NBC and The CW, and just two for Fox. Another 17 new series (12 dramas, three comedies and two non-scripted) will be introduced in midseason. In total, 36 new network series were announced in 2018-19, with 22 dramas, 10 comedies and four non-scripted.
And, as a footnote: Since nothing is etched in stone (remember when NBC boldly announced it was moving "This Is Us" to Thursday last May and then backed out?), any show on any schedule, or allotted time period, is subject to change.
Focus on diversity
CBS, in particular, is always on the hot seat when it comes to diversity. So, addition of three new shows with African American performers in the lead roles – sitcoms "The Neighborhood" and "Happy Together" and drama "God Friended" – is a step in the right direction. From the looks of the competing networks, the world as we will see it on the small screen (or digitally) next season is a more mixed blend.
Revival mania
Given the success of aforementioned "Roseanne" (and, to a lesser degree, "Will & Grace" on NBC), it is no surprise to see new editions of "Murphy Brown" and "Magnum, P.I." on CBS, and "Charmed" and "Roswell" (this time called "Roswell, New Mexico") on The CW. Of the four, however, only "Murphy Brown" will feature original cast members.
Life after cancellation
It is not all that unusual when one network revives a series canceled on another network. "NCIS," after all, may have never come to light had CBS not rescued its parent series, "JAG," back in 1997 after NBC prematurely swung the proverbial axe. More recently was comedy "The Mindy Project," originally on Fox, shifting to Hulu in 2015. But it is rare when two series in the same upfront season – "Last Man Standing" from ABC to Fox and "Brooklyn Nine-Nine" from Fox to NBC – find life after cancellation. And a third, sophomore Kiefer Sutherland drama "Designated Survivor," is in talks with Netflix to keep it in production after ABC gave it the boot.
Respect for the fans
From a credit standpoint, you have to admire a network that prepares its audience for upcoming final seasons of a series (which in the case of The CW are dramas "Jane the Virgin," "Crazy Ex-Girlfriend" and "iZombie;" and "Gotham" on Fox). Instead of unceremoniously dumping a show without warning (a la ABC with "Designated Survivor" and Fox with "Brooklyn Nine-Nine"), the message is the fans matter. And that is an important statement, particularly in this world of social media.
50-plus could also matter
Once upon a time, the perception was that anyone over age 50 was sitting in a rocking chair set in their buying ways watching repeats of "Murder, She Wrote" and "Diagnosis: Murder." So, no network, or advertiser, had any great interest in catering to this demographic. But in what Fox refers to as its "bigger and broader" approach next season, the pick up of sitcom "The Cool Kids," featuring three older male friends (Martin Mull, David Alan Grier and Leslie Jordan) means some wrinkles may not be such a bad thing after all.
No new superheroes
Considering the glut of current superhero-themed dramas returning next season (deep breath…"Marvel's Agents of SHIELD" on ABC, "Gotham" on Fox and "Arrow," "Black Lightning," "D.C.'s Legends of Tomorrow," "The Flash" and "Supergirl" on The CW), it should come as no surprise there is nothing new for next season. With "Gotham" concluding next season and "Marvel's Agents of SHIELD" being held back until summer 2019, it looks like the category has finally peaked…at least for now.
Karma is a bitch
Last year at this very time, CBS decided to fix what was not broken by killing off the character played by Erinn Hayes on Kevin James sitcom "Kevin Can Wait" and replacing her with James' former "The King of Queens" co-star, Leah Remini. Ultimately, the viewers balked, the ratings tumbled, and what could have been another long-running sitcom for James and company will be remembered for this boneheaded decision to axe Errin Hayes. D'oh!
Friday is still on the map
While Household Using Television (HUT) levels on Friday continue to deteriorate, the broadcast networks have yet to abandon the evening a la Saturday (which, unfortunately, remains a dumping ground for college football, leftovers and repeats). And one interesting battle, in particular, next fall is ABC "TGIF" comedies "Fresh Off the Boat" and "Speechless" opposite Fox comedies "Last Man Standing" and "The Cool Kids" in the 8 p.m. hour.
It was a "Really Big Shew" at NBC
To the millennial readers who don't understand this reference, a "Really Big Shew" is a nod to classic CBS variety hour "The Ed Sullivan Show," which aired from 1948 to 1971 and featured the wooden host saying these words in every episode. Of the five broadcast networks, NBC put on the biggest extravaganza, chock full of stars and music.

Runner-up: Snoop Dogg closing Turner's presentation with the advertisers on their feet chanting "Yippi Yo!," "Hell Yea!," and "Do That Shit!" And, yes, this is the man who also appears opposite domestic doyenne Martha Stewart on "Martha & Snoop's Potluck Dinner Party" on VH1. Go figure.
Some interesting factoids
New fall NBC drama "New Amsterdam" was previously used as the title of a failed Fox drama in 2008…NBC midseason sitcom "Abby's" is also reminiscent in title to short-lived UPN sitcom "Abby" in early 2003…Sunday has the most number of new series with five, followed by four each on Monday and Tuesday, three on Wednesday, two on Thursday and one on Friday. Saturday, once again, has been virtually abandoned…"Roseanne," of course, was the surprise hit of this current season. But ABC has only ordered 13 new episodes for next season.

Let the promotion begin.