"The Big Smoke" by Connor Stephen and Charlie Ditchfield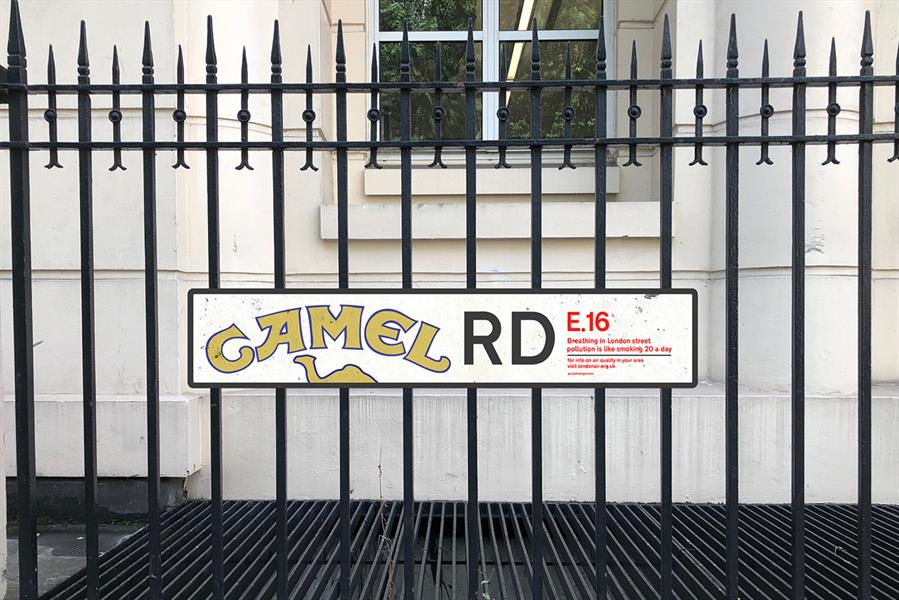 A project by creatives Connor Stephen and Charlie Ditchfield hopes to raise awareness of the dangers of air pollution.
Stephen and Ditchfield are airing their grievances about smog in UK cities via guerilla out-of-home activity.
They have revamped road signs across London to feature logos from pre-health warning cigarette packets, including Camel Road, Pall Mall and Marlborough Road in Archway (which has been fittingly changed to "Malboro Road"), among others.
Based on a study in the The Independent that found air pollution in cities is "as bad for you as smoking 20 cigarettes a day", the campaign urges people to check air quality in their hometown via the London Air Quality Network, alongside the hashtag #stopthebigsmoke.