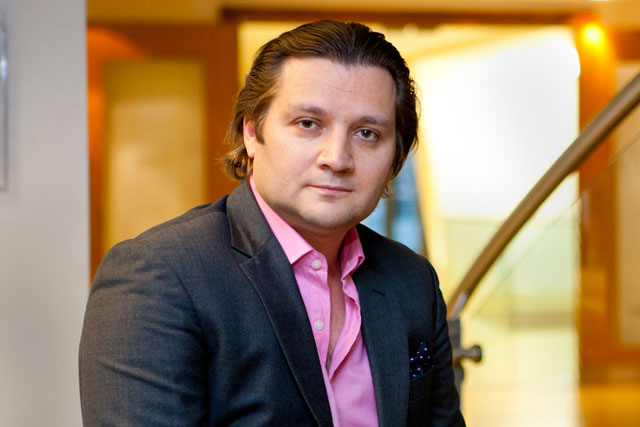 My most vivid learning experience as a JWT graduate trainee, way back when, was the wholly unexpected whistling sound that a cut-glass ashtray makes as it is thrown at you and misses your head by inches. The copywriter was rightly incensed by the news I'd just communicated from client HQ. It was David's art director, Geoff, who was the pacifier: "Don't take it personally. We all know yours is the worst job in the agency."
Some years later, when I was the head of account management, I would similarly be told that the only job worse than being an account guy was being the head of the department. Yet, here and now, leading JWT with my partners Russell (Ramsey), James (Whitehead) and soon Tracey (Follows), I still consider myself an account man. And not without a certain sense of pride.
So why, if the sentiment around the role doesn't seem to change over time, do people do the job? And, more importantly, with the oh-so-often trotted-out negative labels (bag carrier, empty suits etc), surely the end will inevitably come to this outmoded discipline?
To me, there are five reasons why the account person is fundamental to an agency and why the future is brighter for the discipline than many would imagine:
1. Clients need business partners
"Yes people" won't cut it. More than ever, clients are looking for trusted partners who understand their business, the nuances and have an opinion to give. This is something that good account people know and work mercilessly. It gives them advantage, too.
Without descending into Gordon Gekko Wall Street quotes, knowledge is power, and knowing more creates empathy and partnership with clients. It builds trust. It also provides direction and clarity in what can sometimes be a jumbled and pressured internal agency environment.
2. Account people are agents of change
I challenge anyone who says that now isn't an exciting time to be in account management in our industry. Opportunity is everywhere. Innovation is almost as overused a word as integration. And it is the account person who stands at this axis, championing new technologies and creative thinking, overcoming the barriers and the scepticism, being entrepreneurial and forward-looking.
How better to make provision for the future than being part of a team that designs it for agencies, clients and their brands?
3. Without a fulcrum, there is no leverage
Where account people become more than just useful is when they are the fulcrum of the business. They are lucky in that only they really touch every step of the process, from business challenge through to creation and evaluation. They are helping to create user journeys. This gives them more knowledge (see point 1), allows them to innovate (see point 2) and makes them the glue that binds the channel-neutral, multimedia, multidisciplined melange that we operate in.
Account people are now overseeing the creation of products, apps, tools and digital interfaces as much as they are creating advertising. Collaborating and fostering collaboration is key to this. Should you be lucky enough, take all this and apply it to multifaceted brands on an international stage and you have a very special fulcrum indeed.
4. Stiff upper lips
It's a bit hackneyed, but I still talk to our graduate intake about Ernest Shackleton. I just can't help myself. Every account person, junior or senior, good or moderate, male or female, young or old, needs a bit of Shackleton in him or her.
Because, in an account person's life, there are rocks close to the surface, and over them great waves break, spouting 30 to 40 feet in the air. An agency's little boat gets tossed around in the raging sea and, when dawn appears, there is often no land in sight. And when disaster seems imminent, it is the account person who steadies the team and makes sure that panic and madness do not set in. Of course, the client relies on this, safe in the knowledge that when the chips are down, glass ashtrays are being flung and there is much wailing and gnashing of teeth, the account person will shine a light (and, make no mistake, the agency's finance directors rely on this, too).
So, when everyone's on holiday, or at the Olympics, and it appears impossible that the agency can deliver what it needs to, it takes the account person to dig deeper, work longer, argue more passionately and make it happen.
5. Accountability
A simple truth about our industry is that it is more accountable than ever before. From procurement negotiation to results-based analysis of activity, the best agencies can quantify the impact of their labours. But our sense of accountability to the client business doesn't necessarily universally translate to a duty of care among everyone in an agency. Oh that it did. Teflon abounds.
And that's where the good account person really stands out.
Because by making himself or herself accountable, the account person lives and embodies the four points previously discussed. With digital inroads of recent years now converting into a new, more balanced and considered communications equation on client agendas, we need more account people who are willing to make themselves accountable for whatever they, or their colleagues, touch.
Conclusion
To me, a continued debate about the future of account management misses the point. Yes, agencies will experiment with structures, we'll see an inevitable blurring with disciplines such as project management as technologies facilitate different ways of working. A good account person always harbours a desire to do the planning, too. But agencies and clients will always need people who partner well, who lead change, who connect the dots in our thinking and creativity, who can be relied on and who'll stand up and be counted.
Ultimately, the buck always stops with an account person. And that fact alone will guarantee the future of the role.
Joe Petyan is an executive partner at JWT London.