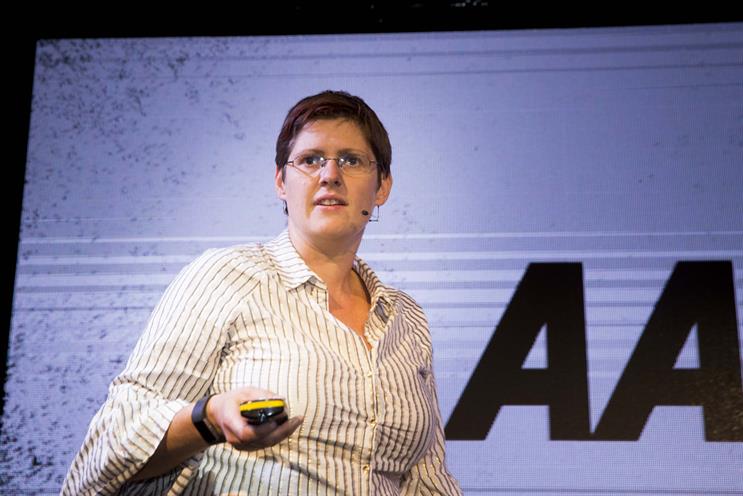 Speaking yesterday (20 September) at the second Campaign Underground event, held in association with Total Media, on the Economics of Emotion, Calverley lifted the hood on the AA's changing approach to marketing.
Calverley said the breakdown assistance brand has placed emotional connection at the heart of its marketing strategy. Previously, she said, it had sold itself to women "weeping at the wheels of their car which simply don't exist".
She told the audience about the reality of walking into a business run by management consultants and selling in emotional advertising: "At the AA we thought we were selling technical expertise to damsels in distress. When in reality our audience aren't damsels in distress they are people who are in control of their lives," Calverley said.
In a bid to build a solid pool of data to support the drive towards a more emotional approach to advertising, Calverley looked to the world of politics. Working with an agency that had worked with former US president Barack Obama they built a strong segmentation of their core customer base.
Connecting with the 'freedom seekers'
These core consumers were identified as "freedom seekers". Far from being the stereotypical "damsel in distress" they were instead a core band of customers, male or female, who enjoyed the journey.
Calverley, who describes herself as a freedom-seeker, explains: "They love music, they would often sing in the car, they have plans, they know when their Ocado order is coming, they know what is happening at the weekend and they have plans. Therefore a company that helps them keep those plans on track is key."
Crucially, the single strongest predictor of everything was the fact that these consumers agreed that "the AA shares my values". This key indicator even eclipsed data on whether or not they were already a member of the AA.
This approach powered a new approach to advertising at the brand, which came to life in the ad campaign, created by Adam & Eve/DDB, which featured a baby singing in a car seat to a Tina Turner soundtrack,
According to Calverley, this emotional approach shifted the dial on the brand almost immediately. She explained: "I've spent my entire marketing career talking about how long it takes for ad campaigns to have an effect in research but this ad shifted metrics almost immediately because it appeals to the emotional heartland of our audience."