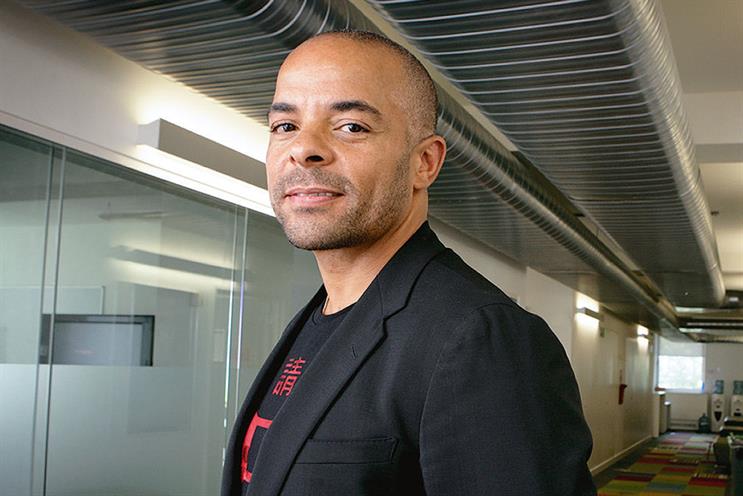 The conductor of the orchestra. That is the role clients are finding themselves playing as they try to navigate a marketing landscape that is becoming increasingly fragmented.
Getting a plethora of companies – from creative agencies to tech brands – to sing from the same sheet is no mean feat. Nor is understanding how to interpret all the data swirling around and then use it in an appropriate, effective way to help improve engagement with consumers.
But against the backdrop of the threat of disintermediation and the scramble to create more integrated offers, creative agencies' fears should be allayed by the fact that clients continue to see them as essential.
Here, three senior global clients explain why agencies are central to their businesses. They also point out how they look to their agencies for objective strategic and creative support.
Agencies will also be pleased to hear that it is quality content and creativity that are still the most prized assets.
Airbnb's chief marketing officer, Jonathan Mildenhall, argues that clients need to stop using research as a "sledgehammer" to smash down creative ideas.
This follows comments from Keith Weed, the chief marketing and communications officer of Unilever. In last week's Campaign, he said: "The added value of great creativity to break through the clutter to get noticed, to reward people, to engage people, to amuse people and to bring people a more personal engagement with brands will become more important."
'Liberate the creatives'
Jonathan Mildenhall, chief marketing officer, Airbnb
Is the creative agency's existing business model broken?
The "creative agency" business model has been broken since the early 90s. As soon as media departments became their own highly successful businesses, people have predicted the demise of the creative agency.
But I don't buy that. Marketers need big, disruptive, strategic, culturally smart, storytelling, tech-oriented and data-whispering creators now more than ever before.
Agencies that lean into innovation and put a premium on recruiting and retaining great talent will do just fine. The most important thing I have learned since joining Airbnb is that the future belongs to those who go out and create it, not those who focus on the past .
What do you see as the biggest challenge for global marketers in the future and how can agencies help?
Across the world, our audiences are avoiding advertising – and I don't blame them. We all need to commit to liberating the creatives in the industry by using research as a source of strategy or creative stimulus, not a sledgehammer to smash down creative ideas.
We need more intuitive leaders within the industry who understand how and when to use data. This will lead to creative work that our audiences actually enjoy, even share among themselves – which is so much more powerful than having our audiences wanting to skip an ad in five seconds.
'The future is creating customer experiences'
Amanda Rendle, global head of marketing, HSBC
How has the role of a client changed?
We are playing a bigger role in orchestrating how the agencies work together. The client has to be a lot more adept at understanding where to go to get things.
A client has to broker the relationship between tech and creative. For example, I talk directly to financial technology businesses, Google and LinkedIn because the relationship is changing.
Where is the industry headed?
The future of marketing is about the experiences you can create for customers online. This involves looking at the marketing team. We may have 20 people currently working on campaigns but perhaps five of them should be working on user experience instead.
It's tough for agencies at the moment. I love my agencies but nobody has a global solution. However, we will always need them because agencies have the freedom to be creative without the constraints of our business model – they don't have baggage. You want them to be a critical friend.
'Quality matters the most'
Garbhan O'Bric, global brand director, Baileys
Is the creative agency's existing business model broken?
There is a need to evolve the model – agencies are nothing more than a reflection of the challenge of the day. But they absolutely will evolve, just like the great brands. How we will do it? Who knows? We are all in that space, figuring it out.
There is no doubt that if we are going to satisfy this insatiable appetite for content – for not much money – we are going to have to flip the model. Budgets are not going to increase overnight. At the same time, the thing that matters most is quality, and it will be at an ever-greater premium in the future.
I would far prefer to have one piece of content that cut through, was enjoyed and celebrated than 100 hours of something that no-one saw. The uncompromising principle is quality.
What do you see as the biggest challenge for global marketers in the future and how can agencies help?
We're living in an age of apathy. If brands do things that interest people and add value, they will be rewarded by attention. The only way to get there is the fusion of data and creativity. However, given the avalanche of data that exists, trying to disseminate what the trends are is less easy. We need agencies to help us navigate the landscape. The best agencies have the ability to guide us strategically. What you are looking for in an agency is a partner.