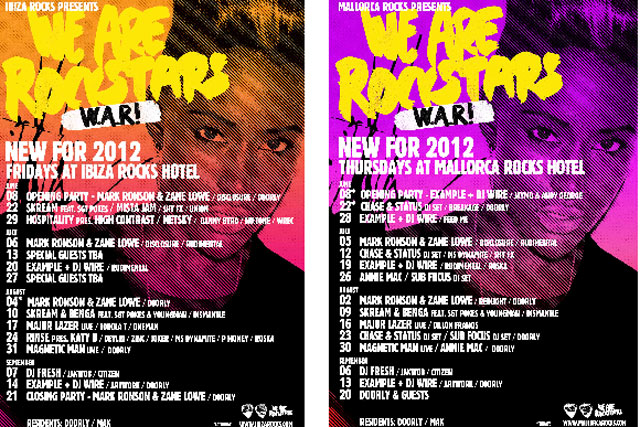 The marketing campaign will run up until September and is aimed at driving up sales of hotel stays and tickets in Mallorca and Ibiza. It will also support the launch of Ibiza Rocks' new Friday night offering, We Are Rockstars.
Ibiza Rocks will feature artists such as Mark Ronson, Zane Lowe, Skream & Benga, Example and a host of new DJs.
The marketing activity will be running nationally across press and online, and also includes a partnership with major dance music and club culture magazine, Mixmag.
Ibiza and Mallorca Rocks advertising will appear alongside relevant features and on the Mixmag.com dedicated Ibiza hub.
The size of the account win for the7stars is unclear.
Anuschka Clarke, account director at the7stars, said: "A campaign of this scale is a first for Ibiza and Mallorca Rocks and marks the success and growth of this exciting brand.
"Heavily targeting music fans, clubbers and holiday lovers in the right places at the right time, it will drive footfall both to the hotels and the events. This is a brand that really understands its audience and what they are after, which shows in the amazing artists who will be performing this summer."
Andy McKay, chief executive officer of Ibiza Rocks Group, said: "The7stars' proposed campaign was exactly what we were looking for. They really understood our audience and how to reach them. This level of marketing activity reflects a significant expansion of our brand – now with four events per week featuring the world's greatest talent across two hotels on two islands."
The7stars recently brokered a deal for Gala Coral to be the Daily Mirror's sole betting partner for the Euro 2012 Football Championship.
Follow Nick Batten on Twitter @NickBatten2