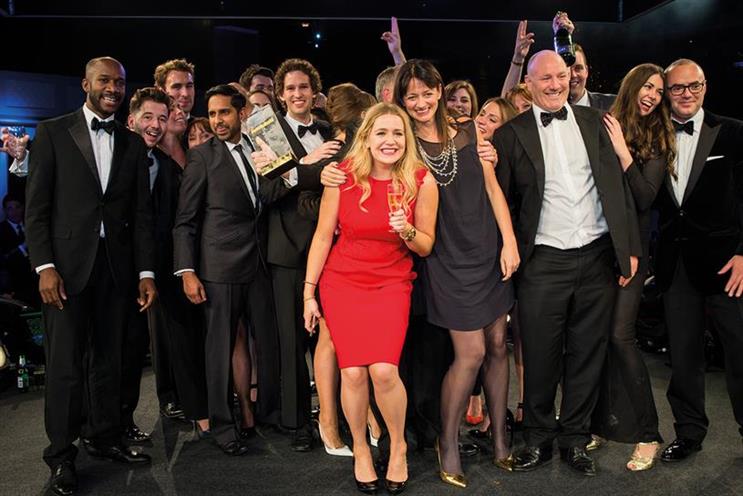 The independent media agency, which was named Media Agency of the Year by Campaign last year, has moved down one place on The Sunday Times' list from third in 2015, having held the number three spot in 2014 and 2013. It entered the list at number five in 2012.
This weekend The Sunday Times will publish its Top 100 best small companies to work for, following a survey of employees of companies that apply to be considered.
Dino Myers-Lamptey, the head of strategy at the7stars, said: "The Sunday Times' best companies ranking is an assessment of the values we live and breathe. We believe that in our business talented people make the significant difference.
"Everyone here is empowered to make the company a great place to work and this keeps us top of the list. When culture is at the heart of what you do, the ideas of how to continually improve regularly flow and become working day realities."
Talon Outdoor, the out-of-home media specialist, is a new entry at number 10.
Liz Jeffery, the head of people at Talon Outdoor, said: "This is a huge and proud achievement for Talon and symbolises the relationship our employees have with our business.
"We've worked extremely hard to create a rewarding culture where our people love to work for us and we support them in doing so through a range of career development, reward and wellbeing initiatives."
Elvis, the integrated agency, drops down to 28th on the list, having held the number 17 spot last year.
Periscopix, the Merkle digital marketing agency, sits at number 32 on the list; down from 11th last year.
Rufus Leonard enters the Top 100 at number 46.
Both Talon and the7stars have also been named among the London Stock Exchange's 1,000 Companies to Inspire Britain, alongside Twitter's Amplify and We Are Social.