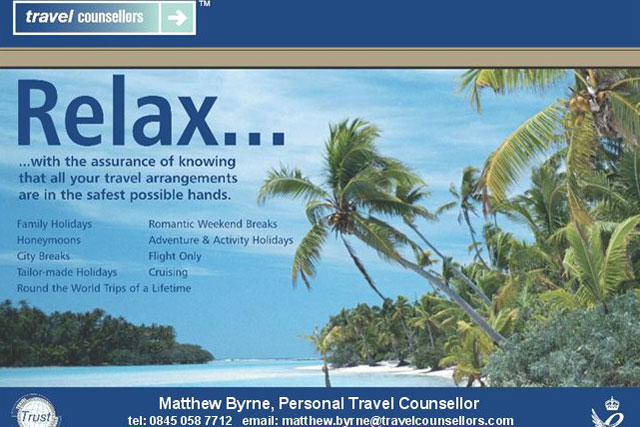 The UK travel company's estimated £2 million media spend was previously managed by an internal team.
The7stars has been appointed ahead of an advertising push behind the brand.
Claire Flanagan, the marketing manager at Travel Counsellors, said: "This will be one of our most significant advertising campaigns to date, so it was essential that we were confident in the agency we brought on board. We are excited to be working with the7stars and looking forward to seeing the results of the campaign."
Travel Counsellors, which has attempted to position itself as a strong provider of customer service, was named the UK travel agency of the year at The Guardian, The Observer and guardian.co.uk Travel Awards in 2010.
The company was founded in 1994 and is based in Bolton.