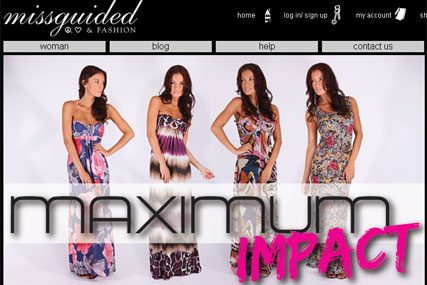 Aimed at girls aged 16-24, Missguided competes with online retailers Asos, Lipsy and BooHoo.
The campaign will launch in the autumn, initially with magazine display activity. Radio, outdoor and digital activity will be trialled in the final quarter of the year in London, the South East and cities such as Manchester and Birmingham.
Liam Mullins, head of press at the7stars, said it would adopt a "test and move on" approach with its various ad activity and that magazine exposure would not be long term.
Mullins also said that instead of using a "blanket approach" like Missguided's competitors, the7stars would target specific dayparts of their consumer audience - for example radio activity on Friday and Saturday nights when young women would be getting ready to go out.
Mullins said: "We're looking at a number of TV sponsorships as well for next year."