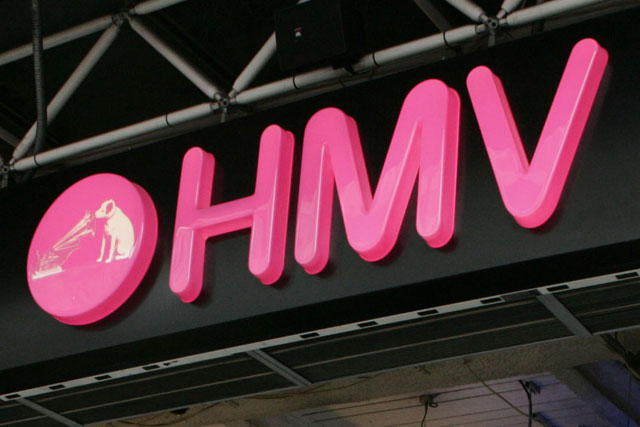 Restructuring specialist Hilco bought the collapsed music and DVD retailer in April, saving 141 branches in a deal reported to be worth £50 million.
Hilco awarded the media planning and buying account to The7stars without a pitch. The7stars will now work on a marketing push emphasising HMV's core specialties of music and film.
The7Stars, which works with music labels Sony Music Entertainment and Warner Music Group, has begun work with HMV's in-house creative team on campaigns for TV, press and digital.
Some of the work will centre on gifts for Fathers' Day and Christmas, while activity around the DVD launch of 'Les Miserables' kicked off over the weekend.
HMV spent £5.9 million on media in the UK in the year to September 2012, according to Nielsen.
A spokesman for HMV said: "We're putting a lot into the new HMV, so having the right media agency is of vital importance. The7stars has extensive experience in the music, retail and entertainment industry and was the obvious partner to deliver the high quality, high performance media campaigns."
The HMV media account was held by OMD UK but that working relationship ceased when the retailer went into administration in January. Libertine London was HMV's previous creative agency, and is also no longer working with the retailer.
Liam Mullins, the head of trading for The7stars, said: "There is a lot of positive sentiment both in the business community and entertainment community for HMV.
"The HMV brand is an enduring one with the British public, and it's clear that a lot of thought and a clear vision is being put in place behind the scenes to make the brand more relevant to consumers in 2013 and beyond."
HMV opened its first shop in 1921 but collapsed earlier this year after attempts to diversify into areas like music venues failed as the business was hit by the financial crisis and falling demand for CDs and DVDs.
Dan Clays, the managing director of OMD UK said: "Hilco, which acquired HMV assets in April, is not an OMD UK client and we wish them the best of luck with the brand in the future."