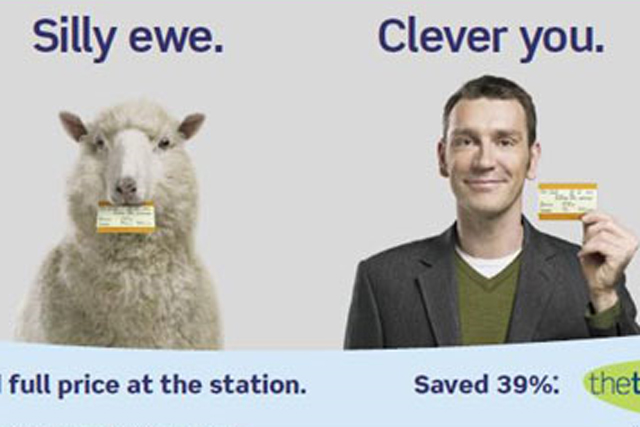 Thetrainline has appointed Digital Element, the IP intelligence and geolocation technology company, to provide information about a user's location so they can be served targeted ads on the site.
The site currently serves display ads, used by brands including Matalan and Novotel. It plans to roll out the localised ads over the course of the year.
Digital Element will also be working with the ticket site to help it to fulfil its licence agreement with the Association of Train Operating Companies to identify all bookings made from outside of the UK.
Thetrainline launched in 1999 and sells tickets for all train companies on all UK routes. It claims to have produced over 14 million transactions from its 8.4 million registered users.
In 2010 the company relaunched its site to make the process of buying tickets more efficient.