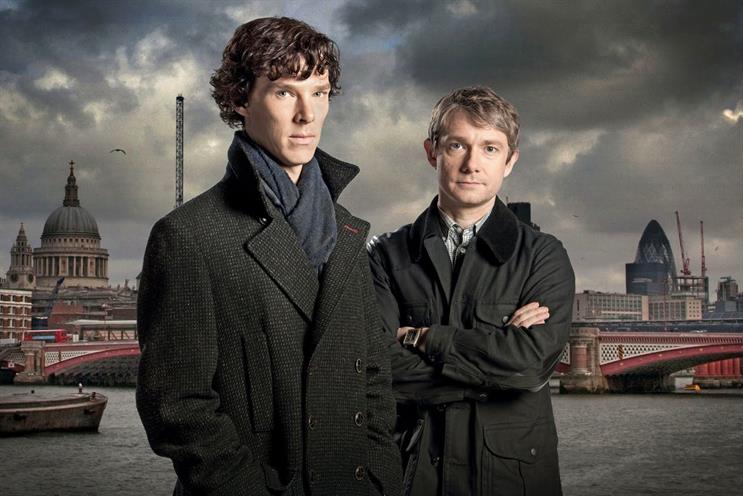 Proof that quality TV/video content is in greater demand than ever came from the BBC this week, when its commercial arm revealed that Sherlock (pictured) has been licensed to 224 territories. The success of Benedict Cumberbatch's modern take on our favourite Victorian detective helped BBC Worldwide deliver a 0.7 per cent rise in headline profit from sales of £1.04 billion.
The 'Fake Sheikh' getting found out
There are certain scenarios in which a journalist can justify hiding their identity, but trying to entrap a pop star in a drugs sting should not be one of them. We were pleased to hear that Mazher Mahmood's evidence was thrown out of the drug trial involving the former N-Dubz singer and X Factor host Tulisa Contostavlos this week. Judge Alistair McCreath highlighted "strong grounds" to believe that The Sun reporter had "lied" at a pre-trial hearing. It is just the latest in a number of failed trials for the "Fake Sheikh" – perhaps time for a new career.
AOL going all in
In a move described by the managing director, Noel Penzer (pictured), as a "major milestone" for AOL UK and the wider industry, the Huffington Post and TechCrunch owner has decided to sell all ads across its portfolio programmatically. The hope is that Penzer's 30-strong sales team will now be free to forge bigger creative integrations, sponsorships and tailored solutions.
And one thing we don't…
Sky's disaster coverage
As the horrific scenes involving the ill-fated flight MH17 continue to reach us from Ukraine, the disaster has demonstrated the different, emotive formats of the nascent news sites BuzzFeed and Vice Media. However, Sky News crossed the line when its reporter Colin Brazier was shown digging through the luggage of a passenger killed aboard the Malaysia Airlines flight. The broadcaster, to its credit, was quick to apologise.