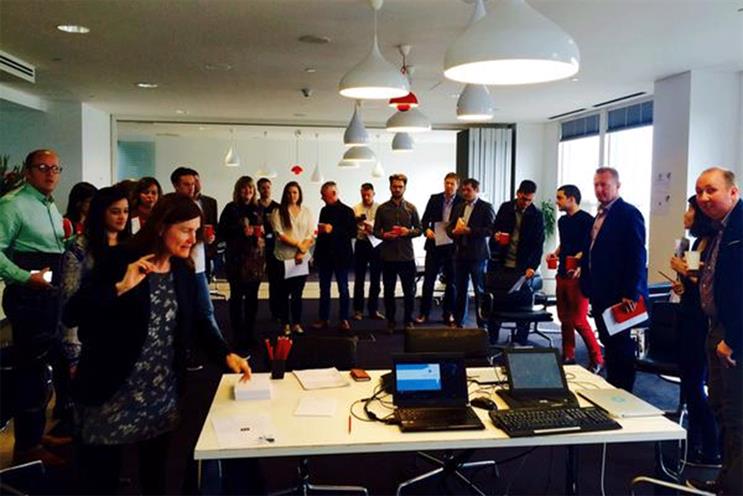 Seven startups, which have been established for around a year, met with Ogilvy & Mather staff as well as some of its clients.
Ogilvy & Mather has invested in Collider and so has access to its startup portfolio and upcoming new businesses.
Here's what Campaign picked up from the morning:
Don't underestimate speed dating
It may sound like a bit of a cliché in business but quick meetings mean that everyone gets straight to the point. If anyone wants to learn more, they can always follow up.
Niki Shokar, the digital assistant brand manager at Pizza Hut UK and Ireland, said she was sceptical about the event at first but found it very insightful once she got talking to the startups.
You can learn a lot about technology in two hours
Within the space of two hours Ogilvy & Mather staff and clients learned about seven new businesses and technologies.
Laurence Hilton, the head of omni channel at British Gas, said that the event helped him pick up different ways of thinking about the audience, as well as new ways of targeting people.
Clients prefer quick dates
The 14-minute dates provided an extra insight to the personality of the people behind the startups.
Shokar said she preferred having a quick conversation with someone from the businesses instead of picking up a cold call.
She added that the event allowed her to understand the passion and enthusiasm from the people behind the startups.
Agencies have a lot of insight on how they or their clients can help start ups
At every date Ogilvy & Mather staff member were able to give their feedback on the business and technology, suggest people to contact, and pick up new ways of working for their clients.